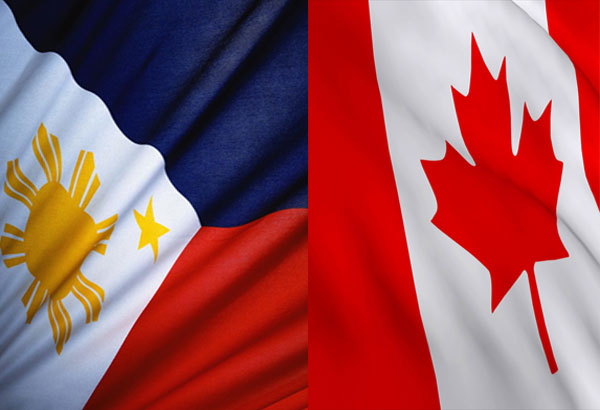 "The approach now, because of the resource constraints on both sides, is really to go for the regional. So our exploratory talks with Canada in 2015 has been put on hold because we're trying to look at a region-wide approach," said Trade Undersecretary Ceferino Rodolfo, who also serves as the Philippine lead for the ongoing ASEAN Economic Ministers (AEM) meeting in Manila. File
Philippines-Canada FTA on hold
(The Philippine Star) - September 9, 2017 - 4:00pm
MANILA, Philippines — A bilateral free trade agreement (FTA) between the Philippines and Canada has been placed on the back burner as a regional approach is being put into motion instead.
"The approach now, because of the resource constraints on both sides, is really to go for the regional. So our exploratory talks with Canada in 2015 has been put on hold because we're trying to look at a region-wide approach," said Trade Undersecretary Ceferino Rodolfo, who also serves as the Philippine lead for the ongoing ASEAN Economic Ministers (AEM) meeting in Manila.
"You have to balance the commitments with the potential that you can get and the potential will definitely be bigger. Of course the sensitivities may be deeper but the possible gains will be bigger because you're talking of one big region," he added.
An ASEAN-Canada FTA is seen for now as the best way forward as trade ministers in the regional bloc agreed to launch exploratory discussions to examine the potential of the deal following the 6th AEM-Canada consultations yesterday.
In his report, AEM chair and Trade Secretary Ramon Lopez said the ministers endorsed the terms of reference for a joint feasibility study toward an ASEAN-Canada FTA.
"Ministers welcomed the completion of the preliminary joint feasibility study (which) provides an overview of the ASEAN and Canada economies; highlights key bilateral trends in terms of trade in goods, services and investment; examines each party's broader approach to FTA negotiations; and evaluates the potential benefits of an ASEAN-Canada FTA," Lopez said.
"The outcome of the preliminary joint feasibility study showed good results, positive on both sides and that there's strong complementarity between ASEAN and Canada. The instruction (of the ministers) is to complete a feasibility study so that it would become more complete," Rodolfo added.
The Philippines was earlier chosen by Canada to be its gateway to the ASEAN region which would be made possible through a bilateral FTA.
The two nations agreed to explore a bilateral FTA in 2015.
Discussions for the FTA, however, were halted as Canada had a change in administration while the Philippines also had its own last year.
In August 2016, an annual Canada-ASEAN trade policy dialogue was launched and senior officials were tasked to prepare terms of reference for a Canada-ASEAN FTA feasibility study.
The feasibility study sought to provide Canada and ASEAN countries with an assessment of the potential economic impact of an FTA as well as steps moving forward.