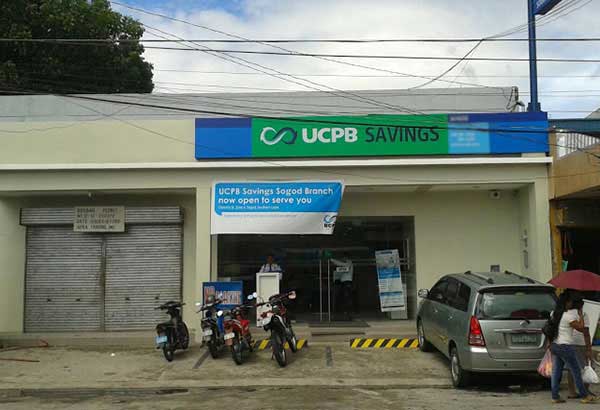 The United Coconut Planters Bank welcomed yesterday the lifting of the Supreme Court's temporary restraining order on former president Benigno Aquino III's Executive Orders 179 and 180 which called for the recapitalization of the bank through privatization. File
Supreme Court paves way for UCPB privatization
(The Philippine Star) - September 25, 2017 - 4:00pm
MANILA, Philippines — The United Coconut Planters Bank (UCPB) welcomed yesterday the lifting of the Supreme Court's temporary restraining order (TRO) on former president Benigno Aquino III's Executive Orders 179 and 180 which called for the recapitalization of the bank through privatization.
In a statement yesterday, UCPB also lauded the plan of Finance Secretary Carlos Dominguez to push through with the bank's privatization, saying it would reinforce the bank's capital which would eventually redound to the benefit of its clients.
"As announced by Finance Secretary Dominguez, the government will soon resume the bank's privatization through a recapitalization program and sale of the government's majority stake in UCPB," the bank said.
"This will definitely redound to the benefit of UCPB and its clients as this will strengthen the bank's capital and generate more resources to improve its competitive position in the market," it added.
UCPB said it would coordinate closely with the finance department for their next steps and "will provide updates to all our stakeholders as we do so."
"We would like to assure our clients that it is business as usual for the bank while we go through each phase of this much-awaited recapitalization program, and that they can look forward to a better and stronger UCPB," it said.
In an interview last week, Dominguez said UCPB is on the list of assets to be sold under the government's privatization program.
The announcement came after the TRO on the use of the P75 billion coco levy funds was lifted by the SC.
A public bidding for the 72.2 percent stake of the government in UCPB was supposed to be conducted in September 2015.
The planned sale, however, did not push through after the SC issued a TRO on June 2015, thereby stalling the implementation of EO 179 and 180.