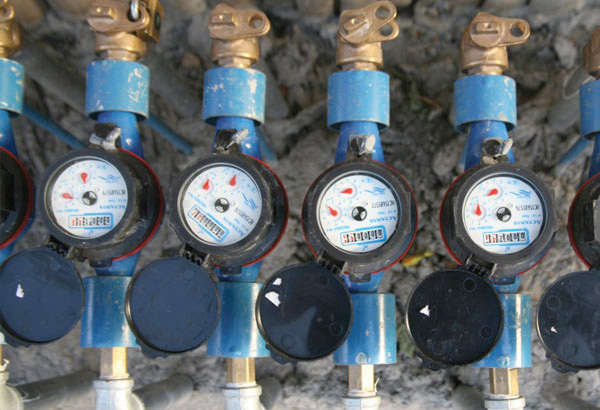 In a forum titled "Build Build Build — Achieving Sustainable and Inclusive Growth" held recently by BDO Private Bank (BDOPB) for select high net worth clients, Maynilad president and chief executive officer Ramoncito Fernandez said as long as the government can maintain a stable economy and the sanctity of contracts are guaranteed and honored, private companies will be motivated to invest in these infrastructure projects. File
Local banks capable of funding infra projects — Maynilad exec
(The Philippine Star) - September 30, 2017 - 4:00pm
MANILA, Philippines — With the government allotting some P9 trillion for infrastructure development in the next six years, a key executive of one of the country's biggest water concessionaires has expressed confidence the local banking industry has enough liquidity to finance the lined-up infrastructure undertakings.
In a forum titled "Build Build Build — Achieving Sustainable and Inclusive Growth" held recently by BDO Private Bank (BDOPB) for select high net worth clients, Maynilad president and chief executive officer Ramoncito Fernandez said as long as the government can maintain a stable economy and the sanctity of contracts are guaranteed and honored, private companies will be motivated to invest in these infrastructure projects.
At the same time, he urged local businesses to keep their investments within the confines of the domestic economy to boost the Philippine banking industry and also positively impact the infrastructure initiatives of the government.
One of the highlights of the government's ambitious infrastructure initiative is the P227- billion Mega Manila Subway project, a 25-km underground transportation system connecting major business districts and government centers.
In its first year, it is expected to serve 370,000 passengers per day. It will be funded through Official Development Assistance.
"Continue believing in the Philippine banking industry. Don't bring your money outside. Our banks have enough liquidity to support these projects," he told the forum's attendees.
BDOPB is a wholly owned subsidiary of BDO Unibank serving the affluent market. As of end-June 2017, its assets under management reached P371.28 billion.
BDOPB has built an onshore model that serves the market's emerging wealthy to the ultra-high net worth segment, comparable to that of its bigger global counterparts. While private banking is still a developing market in the Philippines, BDOPB has already developed a niche segment to meet key objectives such as growing personal investments, establishing a stable family wealth plan, and estate planning.