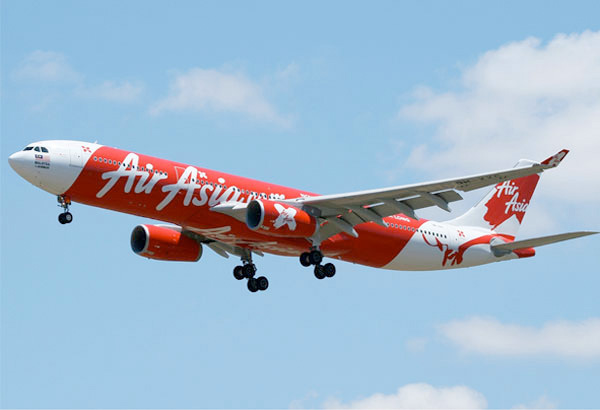 Philippines AirAsia Inc. is planning to hold its initial public offering in the middle of next year, with the proceeds to be used to support the expansion of operations. File
AirAsia plans IPO next year
MANILA, Philippines — Philippines AirAsia Inc. is planning to hold its initial public offering (IPO) in the middle of next year, with the proceeds to be used to support the expansion of operations.
"Hopefully, we can have it in the middle of next year," Philippines AirAsia chief executive officer Dexter Comendador told reporters.
The plan is to raise $250 million from the IPO.
Comendador said the proceeds would be used to expand operations, particularly for planes and new facilities.
"To be able to beat competition, you should have same number of planes," he said.
For next year, he said the aim is to have 26 aircraft, with 25 to be used for flights and one as reserve.
For this year, the carrier expects to have 17 aircraft by yearend from just 13 at the beginning of the year.
Comendador said the carrier is increasing its fleet to be able to launch new flights.
Following the launch of the Manila to Iloilo service on Sunday, he said the carrier is set to start offering the Manila to Saigon service in November.
Within the January to February period, he said the carrier would be launching the Clark to Incheon in South Korea service, as well as flights from Manila to Bali and Jakarta in Indonesia.
He said Philippines AirAsia is likewise planning to start flying from Manila to Osaka in Japan within the first quarter of next year.
Apart from increasing planes being used for flights, Philippines AirAsia would use proceeds from the IPO to build new facilities.
"We need hangars. We need a new office building," Comendador said.
He said the new facilities would be built in Clark.
The carrier is developing Clark as a hub, in line with government's thrust to promote the Clark International Airport as an alternative to the congested Ninoy Aquino International Airport.