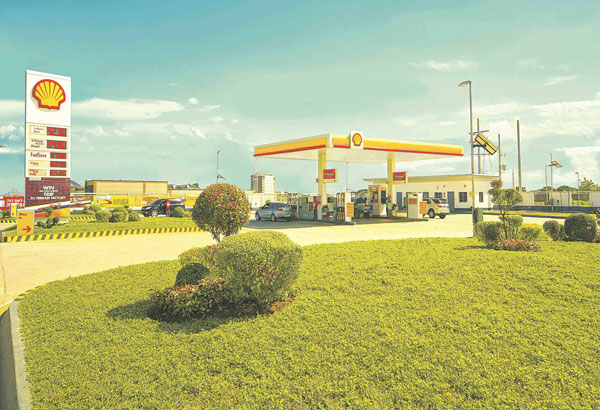 An initiative of upstart firm QEV Philippines, a partnership between businessmen Endika Aboitiz and Enrique Banuelos, the first 10 out of the initial 100 pilot stations for the charging stations will installed by December. File
EV charging outlets soon at Shell gas stations
MANILA, Philippines — Running low on battery power while on the road? Soon, Shell gasoline stations will cater to a different market – that of electric vehicle (EV) users – when it starts offering battery charging stations in select outlets before the year ends.
An initiative of upstart firm QEV Philippines, a partnership between businessmen Endika Aboitiz and Enrique Banuelos, the first 10 out of the initial 100 pilot stations for the charging stations will installed by December.
The charging posts will be supplied by ABB, the Swiss multinational company specializing in robotics power and automation technology areas.
The deal will address the lack of supporting charging infrastructure in the country by establishing the first EV char-ging infrastructure network in the Philippines, QEV said.
"Electric vehicles have been around in the country since 2008. The country started with electric jeepneys that plied the Makati Green Route back in the industry's inception," the company said.
It cited one of the main reasons for the slow uptake of EVs has been the lack of supporting charging infrastructure.
Last July, QEV launched the "green jeepney," which is aimed to replace diesel-fueled jeepneys on roads by partnering with local jeepney manufacturers, including Sarao Inc., to transform existing diesel-fueled jeepneys to e-jeepneys, which have zero-carbon emissions and run on 100 percent electricity.
The local startup is seeking government assistance to convert 10,000 jeepneys to e-jeepneys, estimated to cost P6 billion, starting 2018.
It is proposing the conversion of an initial 50,000 jeepneys over five years, or 10,000 jeepneys annually starting next year, by replacing their diesel engines with lithium-ion batteries.
The conversion of jeepneys will allow drivers to improve their take-home pay because charging of lithium ion batteries for 15 minutes costs 30 percent less than the average liter of diesel.
Apart from generating savings for jeepney drivers, QEV's move to introduce the green jeepney will also propel new investments in the country.
"It's a confirmation that the Philippines is gearing up for the electric vehicle industry. The electric vehicle is the future of urban transportation. It would pave way for more job opportunities for many Filipinos," the company said earlier.
Apart from Shell, QEV earlier said it is in talks with the Ayala and SM groups to put up e-jeepney charging stations in their facilities.
Meanwhile, Aboitiz Power Corp. will provide the supply of renewable energy that will be used to power these charging stations, thus reducing overall carbon footprint.