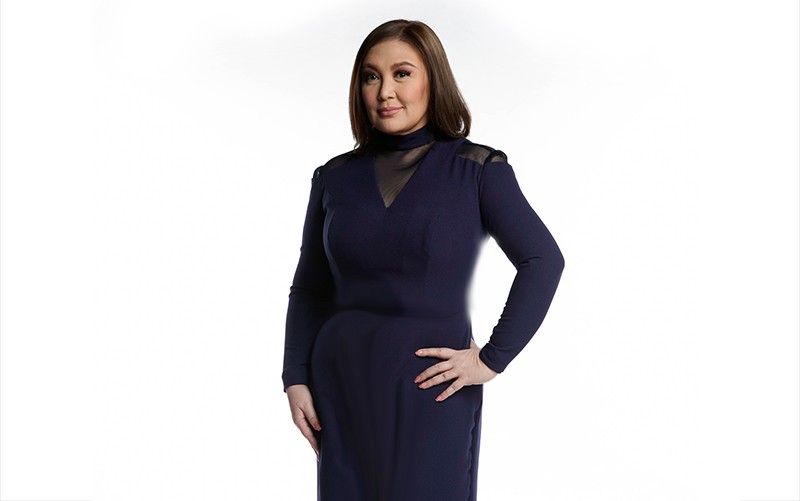 "The Voice Teens" coach Sharon Cuneta
ABS-CBN/Released
Sharon Cuneta's battle with the bulge continues
MANILA, Philippines — Sharon Cuneta needs to be congratulated. She lost a whopping 65 pounds in the past year or so, when she vowed to lose weight on her birthday, January 6.
But while she is happy to get compliments for it, the "megastar" admits it is not enough. She needs to lose 20 pounds more to look "underweight" on TV, where she acts as one of four coaches (Lea Salonga, Bamboo and Sarah Geronimo are the others) in ABS-CBN's new singing reality show, "The Voice Teens."
"Nag-plateau ako. I relaxed for a while and got tired. Naumay ako sa diet," she professes.
Sharon knows the risks. She admits the feeling of food deprivation can lead to binging and weight gain. All her efforts to control her eating for the past year will be wasted.
So, she came up with a plan to lose weight as fast as one to two weeks. That tried-and-tested plan is the Cohen Diet. Sharon says the medically driven diet tailor fits your meals according to your health condition. The doctor himself designs the diet for you.
And because it worked for her, Sharon is thinking of seeing the same doctor again "based on my old prescription."
Otherwise, she is reversing everything she did when she gained weight.
"Remember what you did when you gained weight? Just do the opposite if you want to shed pounds," Sharon says.
She takes small meals and satisfies her sweet tooth now and then by taking a bit of cake. This is a big improvement from the old Sharon who cannot keep her hands off two slices of cake, bread and butter.
"Bread and butter were my downfall," she admits.
She has since replaced them with cold cuts and controlled her cravings.
"You may undergo lipo(suction). You may chop off your body fats. But you can't maintain your weight if you don't control your eating. It's got to be a lifestyle change," adds Sharon.
If her reunion movie with ex-husband and former love team Gabby Concepcion pushes through, Sharon must discipline herself even more.
She herself pushed for the project because she wants to please fans who long to see their favorite love team on screen again after so many years.
The reunion project can also serve as closure for her and Gabby now that they feel they have "matured." At the same time, Sharon thinks it could mark a new beginning, which could lead to TV projects and others.
But Sharon cannot wait forever. She has a concert tour abroad in June, after the first season of "The Voice Teens" wraps up.
Whether or not the movie pushes through, KC Concepcion, the couple's daughter, has one wish for mom and dad. She wants them to become friends in the same way former married couple Ogie Alcasid and Michelle Van Eimeren enjoy each other's company when they go on trips with their children.
Sharon wants to grant KC's wish. And it seems Gabby, does, too.
Theirs is a happy ending, after all.