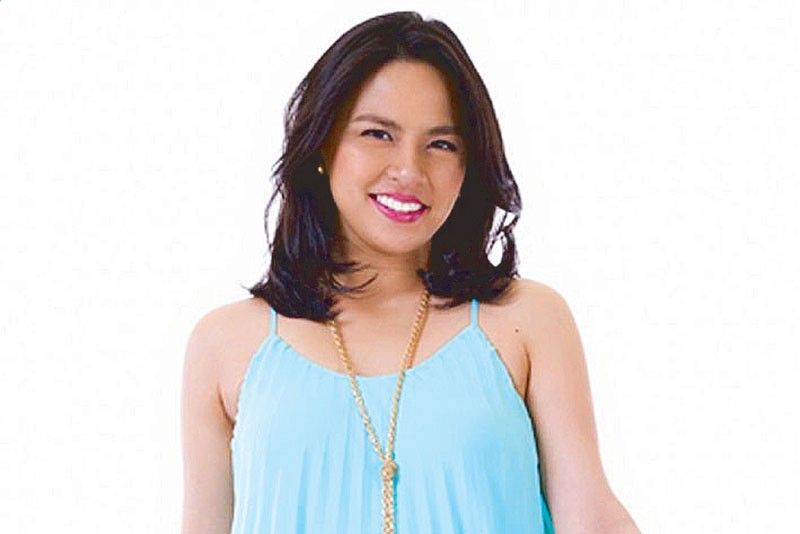 LJ Moreno juggles family life with business
Like most moms, LJ Moreno-Alapag is a multi-tasker.
One day, she's guiding eldest child Ian Maximus, four, when he goes down to the basement of their home and helps out in the commissary, where much of the work for her business, The Lollicake Factory, is done.
On another day, LJ is taking inquiries from parents and others who want to join her husband, retired PBA player Jimmy Alapag's basketball camp.
She tapes episodes for hers and good friend Danica Sotto-Pingris' lifestyle show Mombiz for Colours Channel once a week.
LJ wouldn't have it any other way.
"I juggle family life with business," she beams.
It's been this way for years since she tied the knot. Except that the commissary was located down the street and LJ had to leave her children, then babies (the youngest, Keona Skye is two years old) behind to take care of business.
Leaving the little ones behind, even for a while, was difficult for LJ. She worried about them. Her attention was divided between her work and her babies. Besides, the commissary was big, and it required greater overhead cost.
So LJ moved it back home, where she can save time, money and effort.
LJ recalls memorable mommy moments with her son in the commissary.
"Ian loves baking. He enrolled in a workshop last year, and now knows what to do. He wears his chef's uniform and makes sure he wears hair cover each time he joins me in the commissary."
At the basketball camp, which Jimmy put up along with his skills coach from the US, LJ takes charge of registration and talks to customers. Years of running The Lollicake Factory taught LJ how to manage costs and maximize profit.
Yes, she made mistakes, especially when she was starting many years ago. But she was a fast learner.
"It was trial and error. I renovated the commissary when we had some savings. I jumped into expansion plans right away. I spent a lot and I wasn't able to manage overhead costs," she admits.
Since then, LJ learned how to move slowly but surely. Today, she not only recovered her expenses. What started as a hobby and a wish to replicate what she saw in the US to satisfy her cravings has grown by leaps and bounds. The Lollicake Factory has come up with new products like wedding cakes and fondant cakes. It caters to weddings, corporate events and other special occasions. It has franchisees all over the country.
Success didn't come overnight. LJ started as a one-man band, baking, answering calls, and doing everything else, on her own. When she thought of getting into franchising, LJ sought the help of professionals who guided her on what to do.
Today, the shrewd businesswoman applies the lessons she learned in running Jimmy's basketball camp. She handles the price list and negotiates with customers.
She knows her husband needs help with the business side of things, so she's right there beside him every step of the way.
"If left on his own, everything will be free and we won't earn anything," LJ laughs.
Everything is falling into place for LJ. She can do what she loves most and be the best wife and mom she can be. She's one of the privileged few who can literally have her cake and eat it, too.