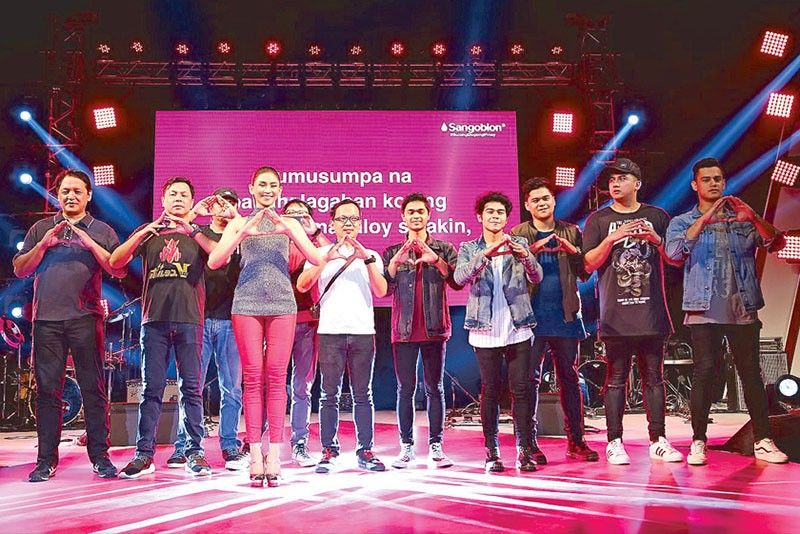 The Sulong Dugong Pinoy Blood Health Event at the SM Mall of Asia Music Hall
MANILA, Philippines - How do you drive home the point that everyone must do themselves a favor by making sure their blood is healthy and that they're anemia-free?
Blood screenings and free consultations are one way. Another and a more effective way is by getting someone as popular as Sarah Geronimo to perform a few songs and making her lead the pledge to fight anemia.
This is what Sangobion, makers of Sangobion IRON+ (Ferrous gluconate+vitamins and minerals), did one Saturday night at the SM Mall of Asia Music Hall, site of the Sulong Dugong Pinoy Blood Health Event.
The crowd cheered as the Popstar Princess, in a red jacket and black turtleneck, performed rousing numbers that made them sway to the beat and clap to the danceable rhythm.
Sarah's body spoke volumes as she sang Tala and Kilometro. The long-time endorser wrapped up her portion by rendering Nasa Dugo Yan, the Sangobion theme song.
Sarah explained why she took time out to entertain and educate the crowd.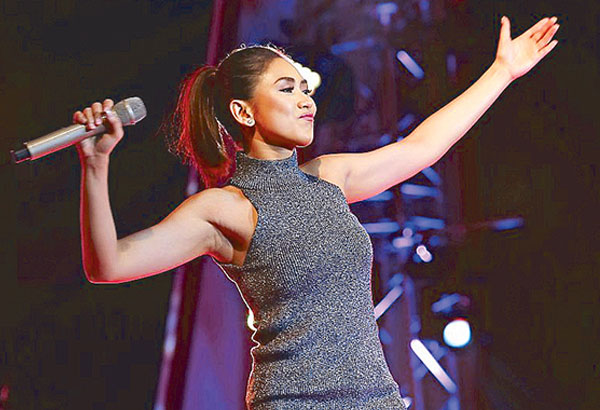 Sangobion endorser Sarah Geronimo
"Sulong Dugong Pinoy taught me that change really begins within each of us. Iba po talaga kapag healthy ang blood. Mas marami kang pwedeng magawa at nare-realize mo ang potential mo na makatulong sa pagsulong nating lahat (It's really different when your blood is healthy. You can do more things. You get to realize your potential and you help everyone)."
Sarah's fellow performer Jett Pangan, lead vocalist of '80s rock band The Dawn, joined her in her crusade. At 49, Jett proved he has the energy and passion of a millennial. He jumped, ran, descended the stage, mingled with the audience and cracked jokes as fireworks lit up the night sky.
Jett instantly connected with the millennial crowd when he sang two of The Dawn's signature songs Enveloped Ideas and Salamat (the other one is Iisang Bangka Tayo) for the first time. Yes, music — especially that awakens emotions and speaks straight to the heart — knows no age, time and place.
But of course, nothing can beat millennial boy band The Juans' rapport with the just-as-young crowd. Juanistas (that's how the boy band's fans call themselves) screamed as Carl Guevarra, Japs Mendoza, Jiad Arroyo, Jason de Mesa and Daniel Gorospe performed the perky Binibini sa MRT and other songs.
The Juans raised their arms, jumped up and down in a show of massive energy and strummed their guitars for all they were worth. They asked the crowd to sing part of their songs, and the Juanistas did, proving that the band is not MYX Music Awards' Favorite Music Group for nothing.
A company that promotes blood health would do well to get more young blood like them to showcase the energy of those who know that wellness is a sign of love, not only for yourself, but for the people you care for.
After all, it is only by taking care of yourself that you can have the stamina to look after those who need and love you most.