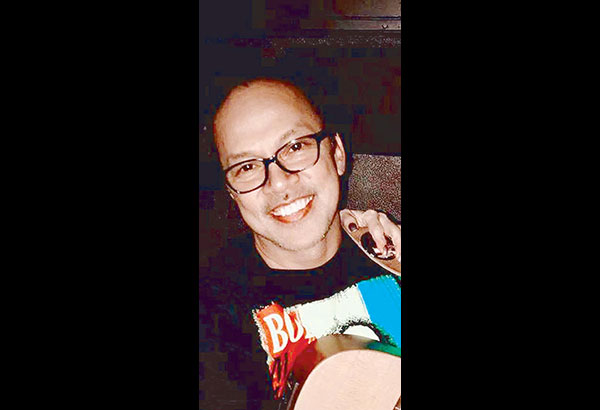 Singer-musician Noel Cabangon
The shy barrio boy who made good
MANILA, Philippines - For someone who never thought of becoming a singer and musician, Noel Cabangon, once a shy barrio boy in the Northern province of La Union, has undoubtedly conquered the entertainment industry by leaps and bounds.
The multi-faceted guy, who has made a name for himself in the folk and acoustic genres with socially-relevant songs, learned how to play the guitar at age 10. Although singing and playing the guitar were really his hobbies when he was younger, Noel never imagined himself as a singer.
"I was a member of a church choir when I was in high school," recalls Noel, who was born on Christmas day, December 25, hence his name. "Then, music led me to where I am now."
From his native La Union, where his relatives and neighbors encouraged him to play the guitar and sing, Noel brought his music to Baguio. He went to college at St. Louis University. He performed at Solibao, a modest watering hole beside Burnham Park.
Then, Noel came to Manila and did regular gigs in Quezon City and Manila. He took up classical guitar lessons at the UP Conservatory of Music under Gerry Duran of Acoustic Jive.
Admittedly, Noel always considers himself as the biggest fan of James Taylor for many years now. "There is only one James Taylor in the world of pop music," Noel stresses. "And it'll only take a rendition of You've Got A Friend for someone to become a JT fan and win the hearts of the audience."
On June 29, Noel will take centerstage in a solo concert at RJ Bistro of Dusit Thani Hotel in Makati City, to sing James Taylor songs and other hits in a night of beautiful music. Special guest is Richard Merk, himself a folksinger during the early days of his career.
"James Taylor's music has greatly influenced me and my music a lot," Noel says. "His voice, melodies and that signature guitar playing give a lot of distinction that with no doubt, you easily identify it is him. His compositions are universal. That's why I never stop singing his hits in my regular gigs. Strains of his style are very much evident in my performances and compositions."
Some of James' songs that Noel will sing in the show are How Sweet It Is (To Be Loved By You), Sweet Baby James, Secret O'Life, Don't Let Me Be Lonely Tonight, Fire and Rain, Shower the People, Long Ago and Far Away, Up On the Roof, You Can Close Your Eyes.
Aside from James Taylor, Noel's other influences are Bob Dylan, Paul Simon, Don Mclean and Sting.
"My compositions are basically stories of people, social commentaries and songs that mirror our society," Noel says. "I get inspiration from what I see and to interpret them in a song. When you feel like you had a perfect performance and capture the audiences' attention and they applaud in affirmation. There's nothing more rewarding than that."
Noel wants to see young artists to keep on getting better and continue honing their craft. "I want them to see the challenge to create their own, unique material that will attract high viewership on social media," he asserts.
Noel's 24-year-old son, Gabriel, together with the latter's org-mates in college at the Ateneo Musicians Pool (AMP), formed their own band, Kaleidoscope Eyes (KE). "They're doing well," Noel beams. "They organized a platform for performance for other aspiring artists. The KE Open Mic has been running for more than three years now."
The singer-songwriter wants the music industry to be vibrant again. "With the advent of new platforms, the playing field has changed significantly and become more challenging," Noel notes. "And a lot more challenging for the music labels. They should continue to invest more and engage the creativity of the new and young artists."
Noel has been married for 27 years now to former theater artist Beng Santos-Cabangon. "I just want to continue doing what I do. Make my music more relevant, write more songs and explore different genres," Noel concludes.