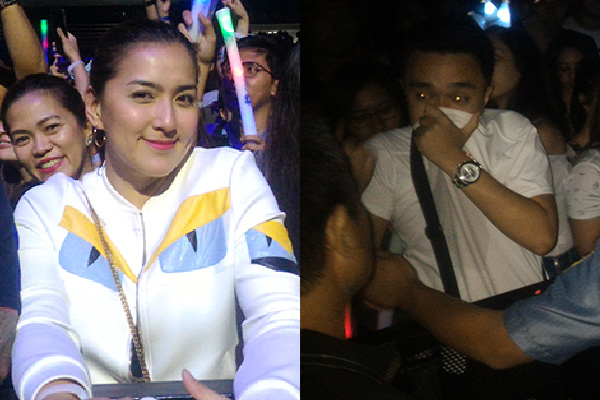 Actress Ara Mina (left) was watching The Chainsmokers' concert last night when a presumably drunk fan attempted to approach her. Philstar.com/Efigenio Christopher Toledo IV
Fan tries to harass Ara Mina at concert
MANILA, Philippines (Updated 3:06 p.m.) — A man who, according to observers, seemed to be drunk , attempted to approach actress and entrepreneur Ara Mina as she was watching the concert of American duo The Chainsmokers at the Mall of Asia Arena Wednesday night.
As seen in the following photos by Philstar.com photographer EC Toledo IV, Ara's foreigner companion was preventing the unidentified man from getting near the actress who was seated at the VIP area.
The incident reportedly happened a few minutes before The Chainsmokers' concert started.
The police tried to remove the rowdy fan from the venue, but he insisted to stay where he was at the VIP area and stopped pursue the actress.
Ara was among the thousands who enjoyed the jam-packed concert featuring DJ Nick Martin as guest act.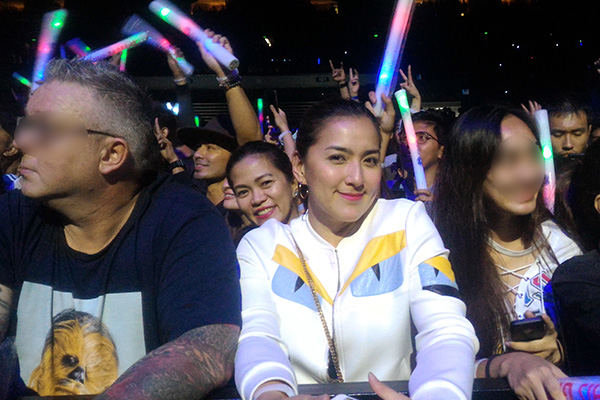 Actress Ara Mina (center) enjoying The Chainsmokers' show. Philstar.com/Efigenio Christopher Toledo IV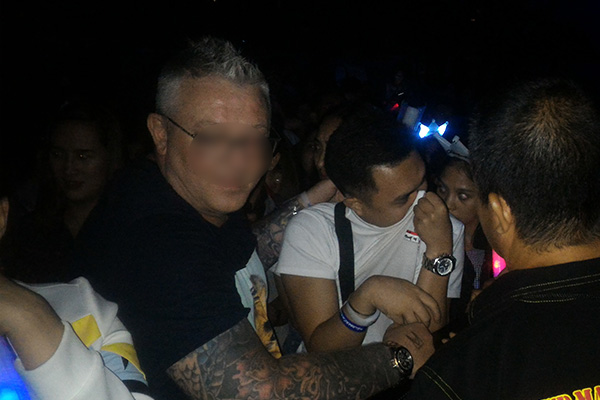 A fan, allegedly drunk, tried to go to Ara, but her companion immediately came to her rescue. Philstar.com/Efigenio Christopher Toledo IV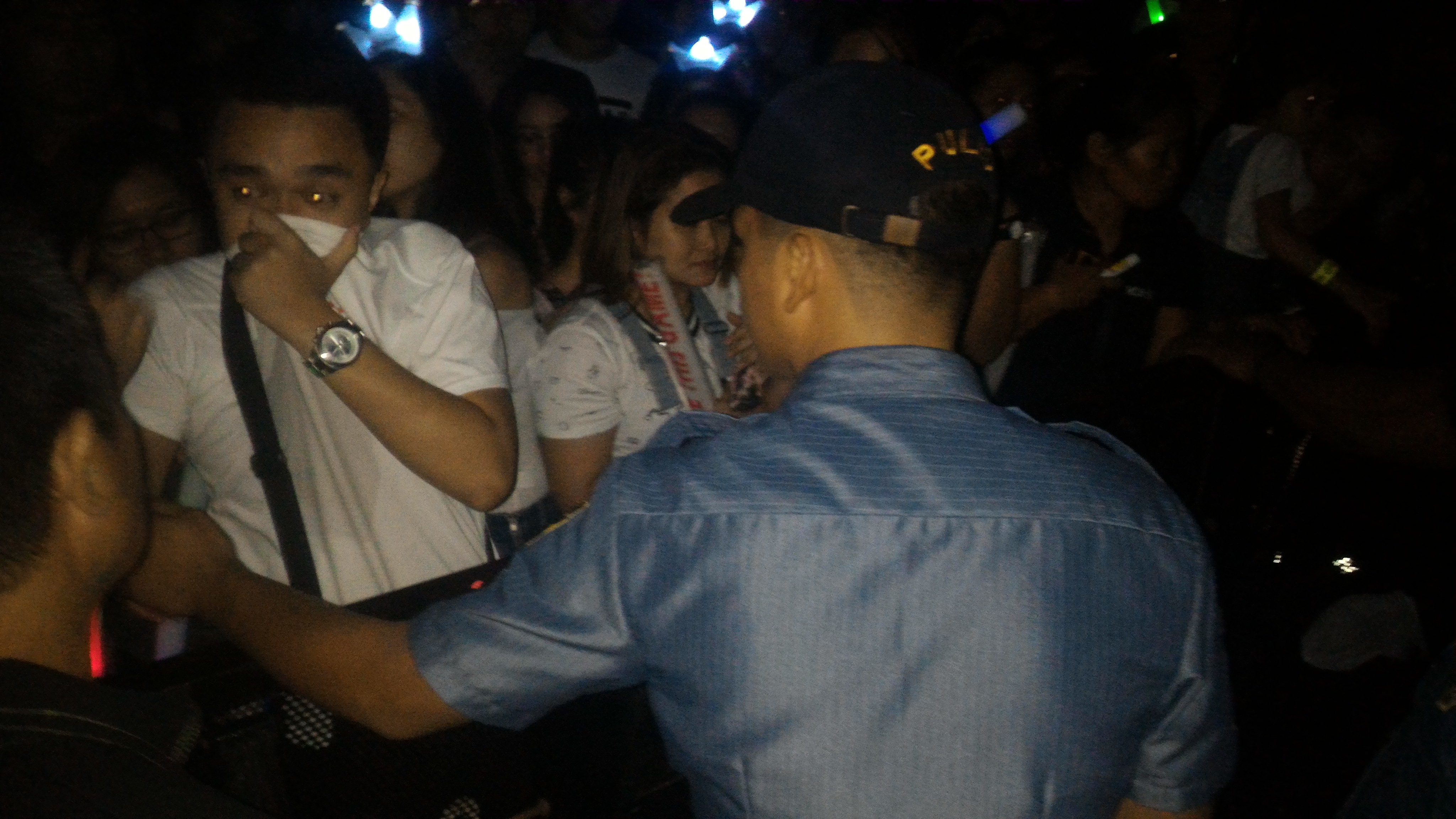 The police were able to stop the stranger before he could approach the actress. Philstar.com/Efigenio Christopher Toledo IV