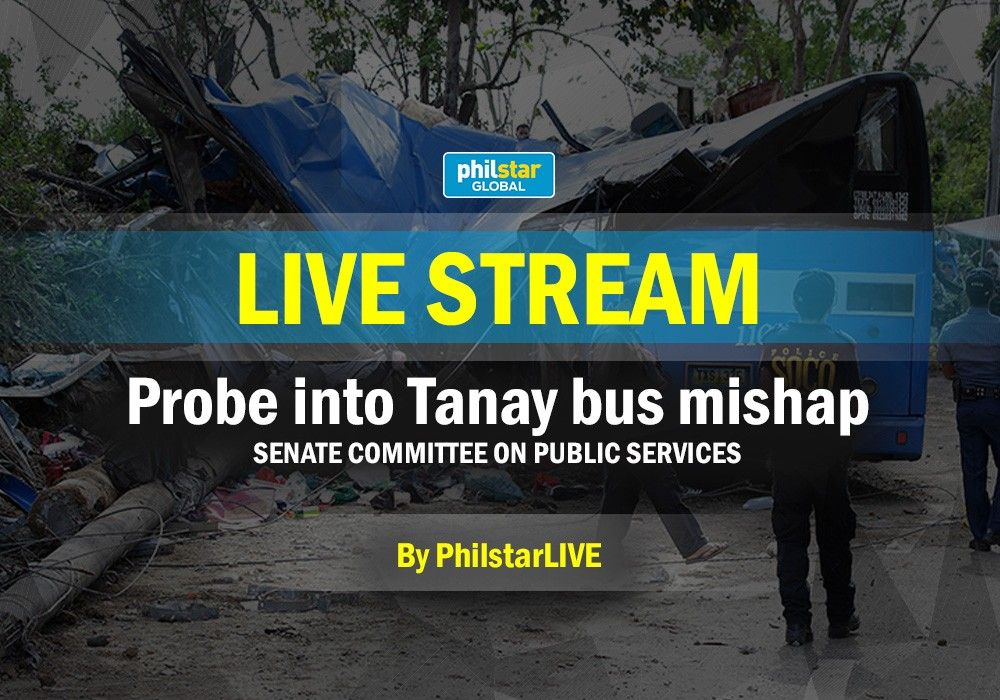 Police investigators stand beside the wreckage of a bus that crashed on a downhill road in Tanay, Rizal province, Philippines, Monday, Feb. 20, 2017. More than a dozen mostly college students on a camping trip were killed when their rented bus lost its brakes on the downhill road slammed into a post, town officials said.
AP/Aaron Favila
LIVE: Senate probe into Tanay bus accident
MANILA, Philippines — The Senate Committee on Public Services is set to conduct a hearing into the Tanay bus crash that killed 13 students.
The inquiry is a joint initiative with the Senate education, civil service, government reorganization and finance committees.
The public services committee led by Sen. Grace Poe will take up possible measures on road safety, passengers' rights, as well as traffic rules and regulations. Watch the inquiry here on Tuesday, Mar. 14, 2017 scheduled at 10 a.m.