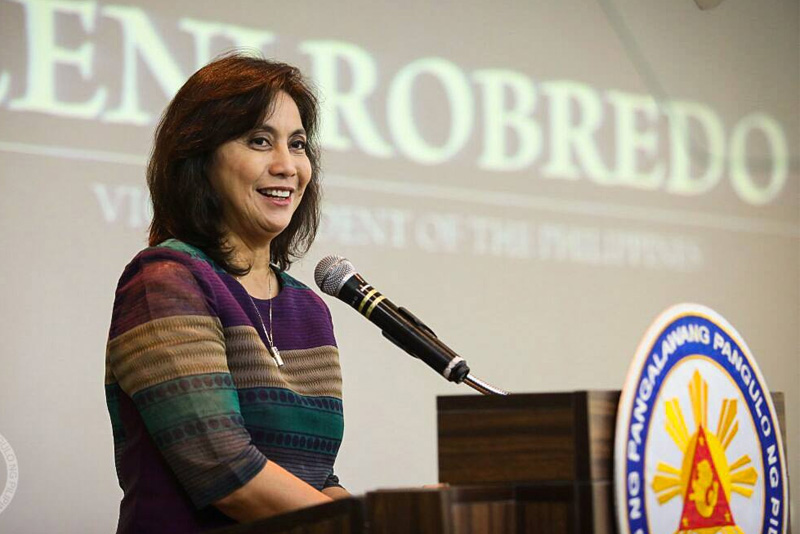 Lawyer Purificacion Bernabe, one of the proponents of "Piso para sa Laban ni Leni" initiative, said this would serve as an avenue for ordinary Filipinos "to stand together and protect their votes" for the vice presidency in last year's elections. File
Women's group raises funds for Leni counter-protest
MANILA, Philippines - A group of Filipino women launched yesterday an online fundraising campaign to help Vice President Leni Robredo finance her counter-protest against former senator Ferdinand "Bongbong" Marcos Jr.
Lawyer Purificacion Bernabe, one of the proponents of "Piso para sa Laban ni Leni" initiative, said this would serve as an avenue for ordinary Filipinos "to stand together and protect their votes" for the vice presidency in last year's elections.
"Our objective is not just to give Vice President Leni our money, but also to protect our votes," Bernabe said in a press conference at the Museo Pambata in Manila.
Bernabe, along with former awardees of The Outstanding Women in the Nation's Service (TOWNS), filed last week a petition before the Supreme Court, sitting as the Presidential Electoral Tribunal (PET), to allow them to contribute to Robredo's counter-protest.
The petitioners included Museo Pambata founder Nina Lim-Yuson, former Commission on Human Rights commissioner Paulynn Paredes-Sicam, singer Celeste Legaspi-Gallardo, former Bases Conversion and Development Authority board director Zorayda Alonzo, former social welfare secretary Dinky Soliman and Ateneo de Manila University press director Karina Bolasco.
Bolasco noted that this was the first time such petition was filed before the PET.
Under Republic Act 6713 or the code of conduct and ethical standards for public officials and employees, "public officials and employees are barred from soliciting or accepting, directly or indirectly, any gift from non-relatives even during Christmas or family celebrations, or in connection with any operation being regulated by, or any transaction which may be affected by, the functions of their office, if the value of the gift is neither nominal nor insignificant."
RA 3019, the Anti-Graft and Corrupt Practices Act, also prohibits public officials and employees from accepting gifts.
Bernabe, however, said their petition is consistent with their constitutional right of suffrage.
"The petitioners exercised their right of suffrage in the 2016 national and local elections. This exercise of sovereign authority deserves affirmation, even protection, if not from the state, then by the voters themselves. This includes protection of the outcome of the election," the petition, which was filed on June 27, stated.
As of yesterday, the "Piso para sa Laban ni Leni" campaign has raised P408,878.50, which Bernabe said would be paid directly to PET, should it rule in favor of the petition.
Sicam said instead of questioning the capacity of Marcos to pay his deposit, the group decided to focus on helping the Vice President.
Robredo is trying to raise around P7 million for the second tranche of payment required by the PET for her counter-protest, which is due on July 14.
The high court has ordered Robredo and Marcos to shell out a total of P81.46 million for their separate election protests.
Of this amount, P66.02 million would be used for the retrieval of poll materials for the protest of Marcos while P15.44 million would be used to retrieve election materials for Robredo's petition.
In case the PET junks their appeal, Bolasco said the money would be donated to Robredo's Angat Buhay program.
"There's a chance that the high tribunal will not accept this petition. This is a test case. If that happens, the money will go to her projects under the Angat Buhay program," she said.