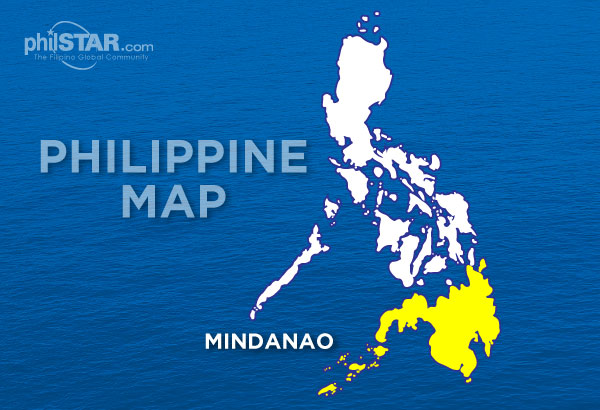 Speaking at the closing ceremony of the Mindanao Business Conference in Cagayan de Oro, Duterte said after the embattled city of Marawi, it is Cotabato City that is going to explode next. File
'No peace in Mindanao for the longest time'
DAVAO CITY, Philippines — There will be no peace in Mindanao for a long time as trouble is brewing in Cotabato City, President Duterte said yesterday.
Speaking at the closing ceremony of the Mindanao Business Conference in Cagayan de Oro, Duterte said after the embattled city of Marawi, it is Cotabato City that is going to explode next.
"If things cannot be helped, Cotabato City will explode and there will really be fighting," he said.
"Cotabato puputok yan dahil ang isang lote tatlo ang may-ari (Cotabato will really explode because a land is owned by three people)," he added.
He pointed out that the city is the next flash point after Marawi, which is now on the third month of a siege carried out by the Islamic State-linked Maute group.
Duterte stressed that the trouble in Cotabato City is because authorities are unable to resolve conflicts on existing land titles.
He said "this trouble in Cotabato City forms part of the trouble that is plaguing Mindanao for the longest time."
"I will tell you now straight that there will be no peace in Mindanao for the longest time," Duterte said.
Marawi City has been ravaged by war between government forces and remnants of the Maute group that until now are holding at least 70 people hostage.
The situation in Marawi has forced the President to place Mindanao under martial law until December.
The President said the troubles in Mindanao will not be solved quickly because of several factors, particularly the law and order situation.
"One is, you have to look into the factors but mainly because Mindanao seems to be in trouble. And I would admit that I have to correct the historical injustice asked by the Moro people. But then again, what's happening in Marawi seems to stretch the trouble farther than we expect," he added.
The President cited the need to lay down the predicate as to what ails Mindanao.
"What ails Mindanao? Why is there a lag in the progress of Mindanao? Why is it that they do not have manufacturing? This is supposed to be an agricultural land – the Philippines fundamentally is… our economy is based on agriculture. We do not have it here," Duterte said.
He said there is a need to address the problem of Mindanao.
"And if we cannot solve the problem of Mindanao, vis-a-vis the different contending parties for sharing maybe an equitable distribution of all things, then we are headed for a long haul of trouble," he added.
Duterte explained if there would be a change in the form of government from unitary to federal, only then would the problems of Mindanao be resolved.
"Just a caveat. I am not trying to, you know, agitate or scare anybody, but the historical system of unitary type of government – which is actually fundamentally for control (of) the population because we were colonized – would not work at this time anymore," he said.
The only way that the injustice in Mindanao can be corrected is for everybody to reconsider that position, he added.