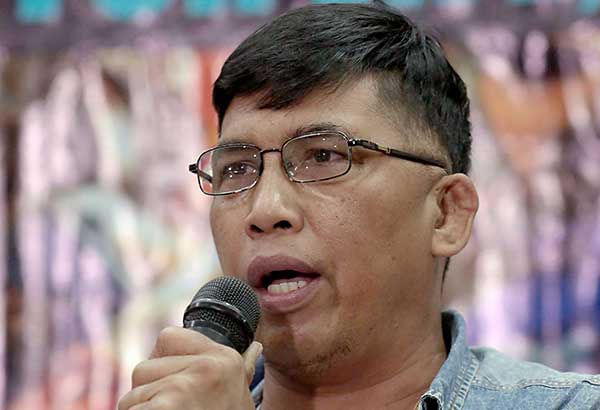 Cabbie Tomas Bagcal is now under the NBI's protective custody . The STAR/Michael Varcas, file
Cabbie Tomas Bagcal now under NBI's protective custody
(philstar.com) - September 21, 2017 - 4:20am
MANILA, Philippines – Tomas Bagcal – the cabbie allegedly robbed by 19-year-old Carl Arnaiz, who was later killed by Caloocan police – is now in the government's protective custody.
The Department of Justice (DOJ), in a statement, said that Bagcal presented himself to the National Bureau of Investigation (NBI) on Wednesday afternoon.
Bagcal, among the respondents in the murder and torture complaints filed by family of Arnaiz and 14-year-old Reynaldo "Kulot" De Gzuman, is now placed under the protective custody of the bureau.
Bagcal initially sought protective custody from Rise Up for Life and for Rights, a network of church people and human rights advocates, but the group said Wednesday morning that Bagcal asked for assistance "elsewhere."
The DOJ noted that Bagcal was accompanied by his family and a representative each from the Commission on Human Rights and Rise Up.
Aguirre said that Bagcal also expressed his willingness to cooperation in the investigation and "share what he knows about the deaths of Arnaiz and de Guzman."
Investigating authorities pointed out inconsistencies in Bagcal's two testimonies—dated August 18 and 29, respectively—such as differences in the time of the crime, if he can recognize the face of the assailant, and the number of assailants.
Arnaiz went missing on August 17. Eleven days later, his body was found at a funeral home in Caloocan City by his parents.
The body believed to be of Arnaiz's last known companion, Kulot, was found floating in a creek in Nueva Eciija on September 6.