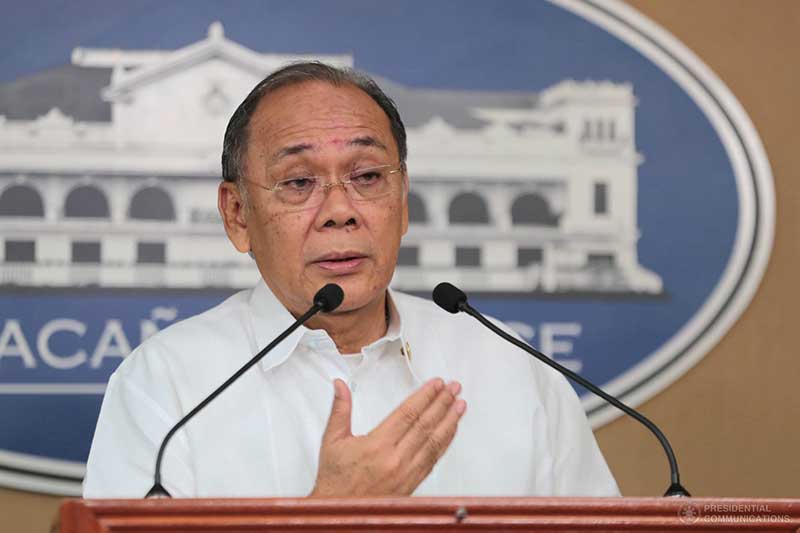 Presidential spokesman Ernesto Abella said summarized accounts in the statements of assets, liabilities and net worth are deemed sufficient by the law. Presidential Photo
Palace defense of redacted SALN continues: It's sufficient by law
(philstar.com) - September 25, 2017 - 2:51pm
MANILA, Philippines — Summarized values in the statements of assets, liabilities and net worth (SALN) are already sufficient under the law, Malacañang said Monday as it defended the redactions made on the Cabinet members' declarations for December 2016.
Presidential spokesman Ernesto Abella said some SALN items were not disclosed to the public to protect the privacy of Cabinet officials.
"Certain items are held private and that the actual amounts are the actual summarized amounts… So and that is the wisdom of the law that surrounds it,"
Asked if the summarized accounts are already sufficient, Abella replied: "Yes. That is deemed… That is deemed sufficient by the law."
"The law provides that certain aspects need to be kept private," he added.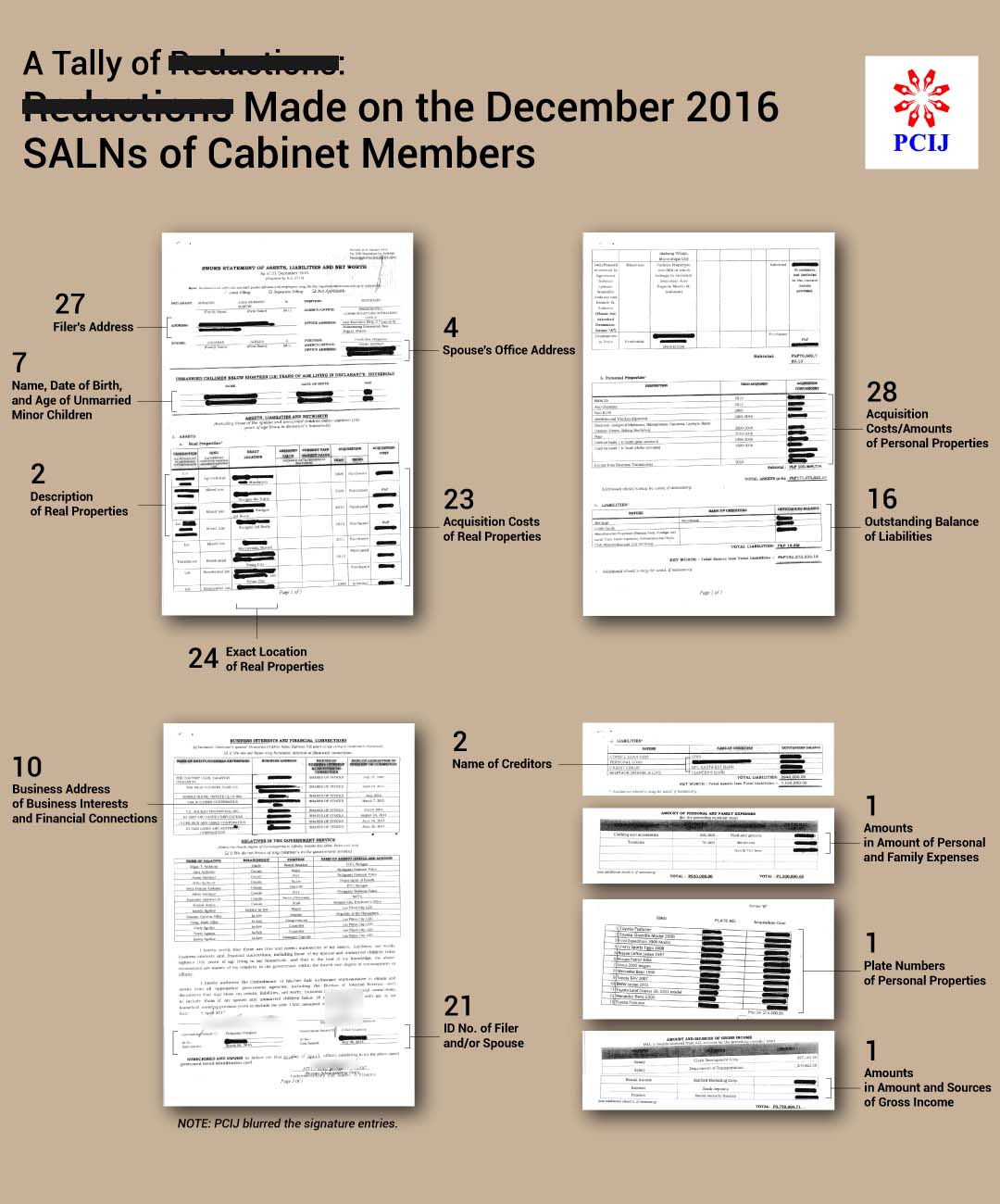 PCIJ said there were 167 redacted details in the 29 SALNs it reviewed—the information replaced by long, black rectangles.
The release of SALNs was in line with the freedom of information executive order signed by Duterte last year.
Abella said administration officials can be probed if there are discrepancies in their declarations.
"The full disclosure has been made regarding the summarized amounts. And so from there, if indeed there is an investigation that needs to be done, then it can be followed through if these things are deemed suspect," Abella said.
"These disclosures are not meant to be the total disclosure of the thing. In other words, if investigation is needed to be done, it may be done," he added. — Alexis Romero