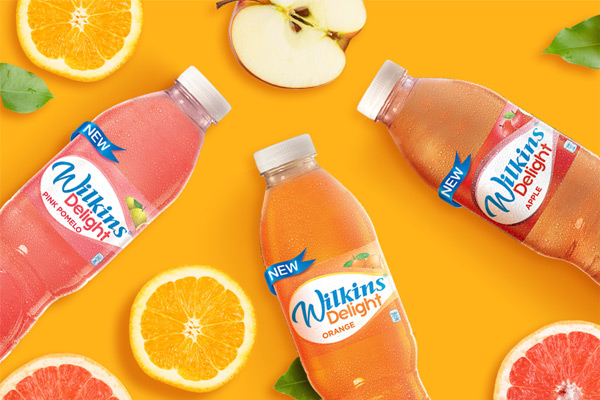 'I am born a legitimate child of Wilkins Pure Drinking Water and of a real fruit,' says Wilkins Delight.
Wilkins/Released
Wilkins Delight speaks: 'I am not juice!'
(philstar.com) - January 4, 2018 - 10:00am
The following is a fictional interview of a bottle of Wilkins Delight. Here is what it has to say.
"Let me set the records straight. I am not juice.

I am not what any of my competition would like you to think of me. I've heard of all the gossip and the judgment behind refrigerator doors. I've heard the milk bottles talk, the iced teas and oh the juices. I've heard the juices.

Let me be clear. I am born a legitimate child of Wilkins Pure Drinking Water and of a real fruit. I am not powdered or preservative-filled. I am a natural. I am my own.

I am one, yet I am many. I live among brothers and sisters of all colors. We don't discriminate. We're chill and we're cool. We like living on the more colorful side of life. We come in apple, orange and pink pomelo flavors. We taste just like fruit, but in liquid form. I am also completely unlike my straight up transparent-parent. I add color to life.

I'm not just light on taste, but light on cost. I come in only P9 for my figure of 250 mL. I'm located at 7-Eleven, Ministop, Mercury Drug, Puregold and sari-sari stores nationwide. That's a whole lot of stores! You can't miss it.

That's it. I just had to make it clear.

There's no juicy secret. There's should be no controversy.

I am water infused with real fruit. I am Wilkins Delight."