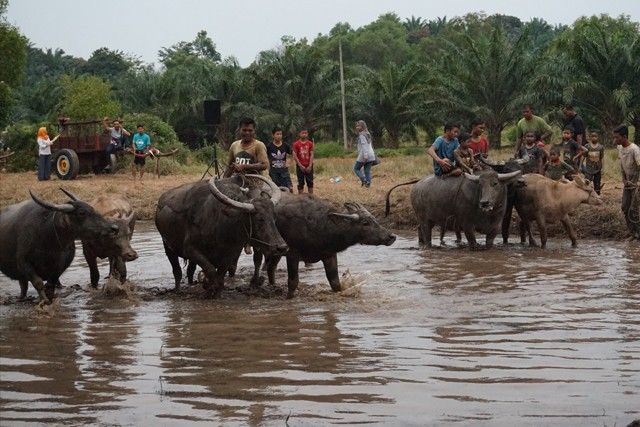 Sans gadgets and internet how does one enjoy a traditional Malay village? Visit Melaka (Malacca), Malaysia's Kampung Balik Bukit to find out how.
Philstar.com/Rosette Adel
Experiencing Melaka's traditional village 'Kampung Balik Bukit' the Malay way
MELAKA, Malaysia —There's another side of the state of Melaka (Malacca), Malaysia still left undiscovered, and it is the traditional village called "Kampung Balik Bukit."
In this village, you will get to experience what Malay living is like, from food to national costumes to transportation and entertainment.
What to expect, see and do in Balik Bukit Village
Noticeably, no hotels are visible in the area since the locals offer homestays as accommodations for tourists.
Like Filipinos, Malays are hospitable. During your stay in Kampung Balik Bukit, you will be welcomed at their home like a family member.
Before entering the house, tourists or resident should remove shoes as a practice of respect.
There are antique details inside the house, and the receiving area is open air, giving tourists a breath of fresh air.
Eat authentic Malay food
The hosts will feed and serve you authentic Malay cuisine complete with snacks and a local syrup drink.
Among the dishes to try are veggies best eaten with sambal, fried ayam (or fried chicken), nasi kandar, poppiah basah and serimuka among others.
Play the dress-up game with traditional Malay costumes
You will also get a chance to dress like locals as hosts have readied Malay traditional costumes "baju kurung" enclosed printed long sleeves top and skirt for women and "baju melayo" long-sleeved shirt with raised-collar, and trousers called "seluar."
Transportation like no other
Bullock Cart, a wooden wheel-powered carrier, used to be the mode of transportation in the village Balik Bukit in the early days. However, the Malaysian government ruled out the use of bullock cart rides as a means of public transportation for security reasons.
Nowadays, bullock carts, similar to the Philippines' calesa, are only being used during festivals and special occasions. The demand for craft has lowered so it is no longer a form of livelihood for locals.
Just beside the homestay, a tourist can view the working area of a bullock cart crafter and see the bulls that pull the carts for visitors.
You can also have a horseback ride since the homestays have friendly horses at the backyard barn.
While homestaying in Balik Bukit village is still traditional, a modern aspect in the village is the local's popular transportation - motorcycle pedal, or Italian scooter brand Vespa, which has strong following. Most locals use these scooters to go from point to point.
Get wet and wild with traditional Malay sports
As you immerse in the Malay's daily lives, try living in the in the absence of gadgets and Internet and enjoy Kampung Balik Bukit's array of entertainment involving the traditional sports of Malays. The setting --- a paddy field.
Do not be afraid to get wet and wild as these traditional sports could be one of the highlights of your trip. They have paddy field race while chasing ducks, muddy tug of war and buffalo ride.
Once you have conquered Kampung Balik Bukit, you can proudly say that you've lived in a simple yet enjoyable life the Malay way.