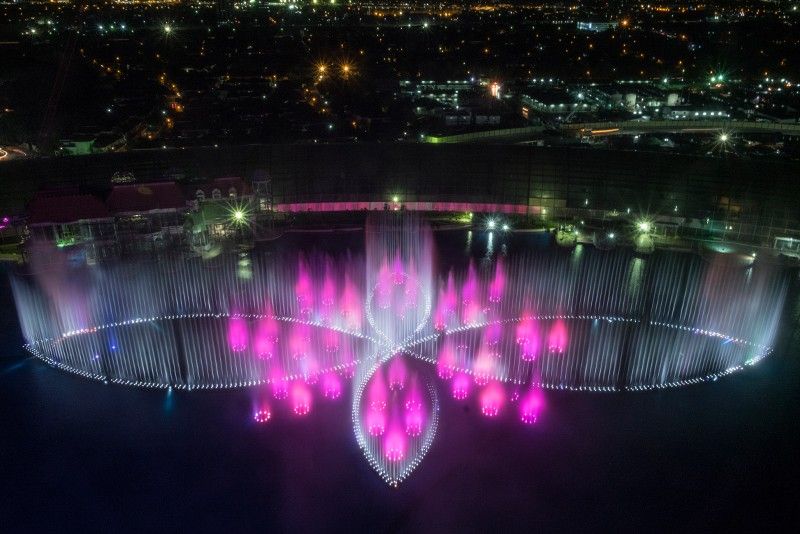 Situated at the heart of the 44-hectare integrated resort Okada Manila, The Fountain is set to join the ranks of Manila's most iconic landmarks.
Photo release
5 ways to celebrate Easter Sunday
(philstar.com) - April 12, 2017 - 12:19pm
MANILA, Philippines — Got plans on how to celebrate the Easter weekend?
Whether you are planning to go out or just staying at home for a "staycation," here are some things you can consider doing other than hunting for colorful Easter eggs.
Bring your family to 'The Fountain'
Situated at the heart of the 44-hectare integrated resort Okada Manila, The Fountain is set to join the ranks of Manila's most iconic landmarks and expected to attract thousands of tourists from both local and international markets.

The Fountain has 739 water nozzles, including WET's proprietary underwater robots, 2,611 colored lights, and 23 speakers across a 9.2 acre man-made fountain lake. The fountain's design was inspired by the many festive traditions and holidays of the Philippines, as well as the national flower, the eight-petaled Sampaguita, whose name means, "I promise you." WET, the developer, thought this evoked a sense of romance and the promise of good fortune not just for gaming enthusiasts, but a bright future for the Philippines as well. The Fountain demonstrates the hospitable and loving attributes of the Philippines, and provides a suitable landmark and destination for both locals and tourists.

At the flower's center, water jets soar high, which allow for the projection of abstract videos from two sides of The Fountain. The show is enhanced with a highly immersive projection mapping onto the gleaming glass surface of the 800m-long crystal corridor surrounding The Fountain for a whimsical augmented and interactive reality.

The Fountain Show is now available to guests of all ages for free. Spectators may visit the Okada Manila website to view the daily schedules of the Fountain, LED (light-emitting diode) Mapping, and World of Wonders shows.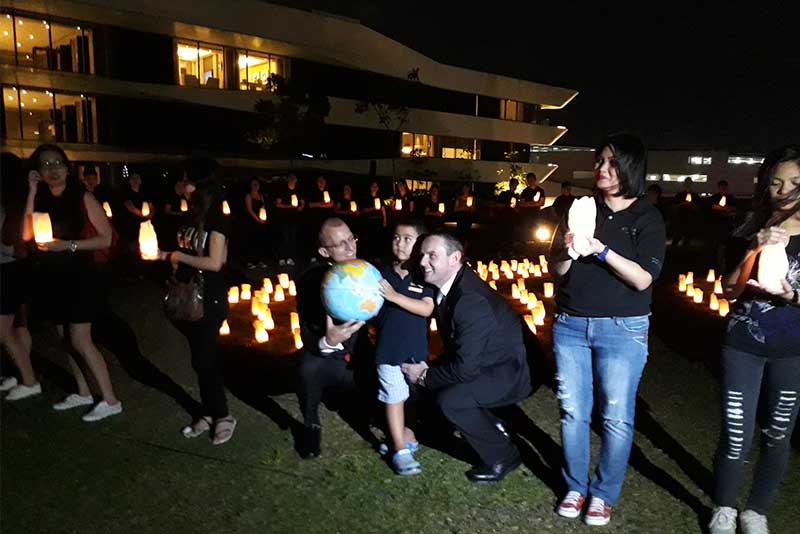 Conrad Manila making a commitment to help its community and environment Philstar.com/Deni Rose M. Afinidad-Bernardo
Do a good deed
Take cue from people and organizations like Conrad Manila, which recently celebrated Earth Hour 2017 by taking action to conserve energy and help raise awareness about climate change, joining a global initiative by its parent company, Hilton.

The hotel's guests and team members, led by general manager Harald Feurstein, marked the event with a symbolic formation of an expansive, candlelit "60" at the hotel veranda, staying true to the annual switching off of lights.

Besides saving energy, the hotel's dining outlets also featured farm-to-table, organic and sustainable dishes.

Feurstein said that even if it is not Earth Hour, the company tries to make a difference in the communities it operates in through clean-up programs, proper waste segregation, water recycling, and education and nutritional assistance for pre-school kids and their families.
Likewise, bookstore chain National Book Store invites readers to take part in Read Out Loud Challenge (ROLC). The ROLC encourages readers around the world to share videos of themselves reading a line from their favorite books on Facebook and Instagram. The NBS Foundation will setup one school library for every 75 videos uploaded, until the store chain reaches its goal of 7,500 videos or 100 libraries. These libraries will be instrumental in providing opportunities for learning and fostering literacy in Filipino children nationwide.
WATCH: Sample of Read Out Loud Challenge YouTube/NBSAlert

Go for sweeter and crunchier
After a Lenten fast, reward yourself with something sweet such as the new Cadbury Dairy Milk Honeycomb and Nuts, a favorite of actress Liza Soberano for its chocolate infused with crispy honeycomb bits.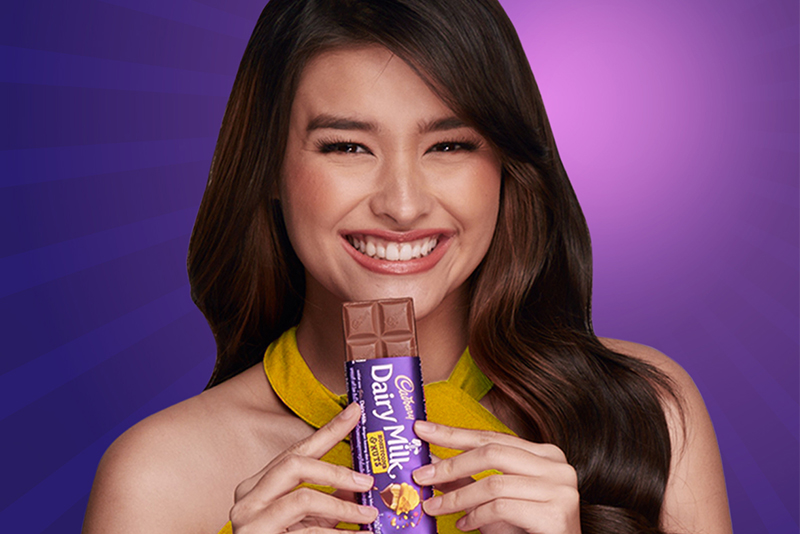 Actress Liza Soberano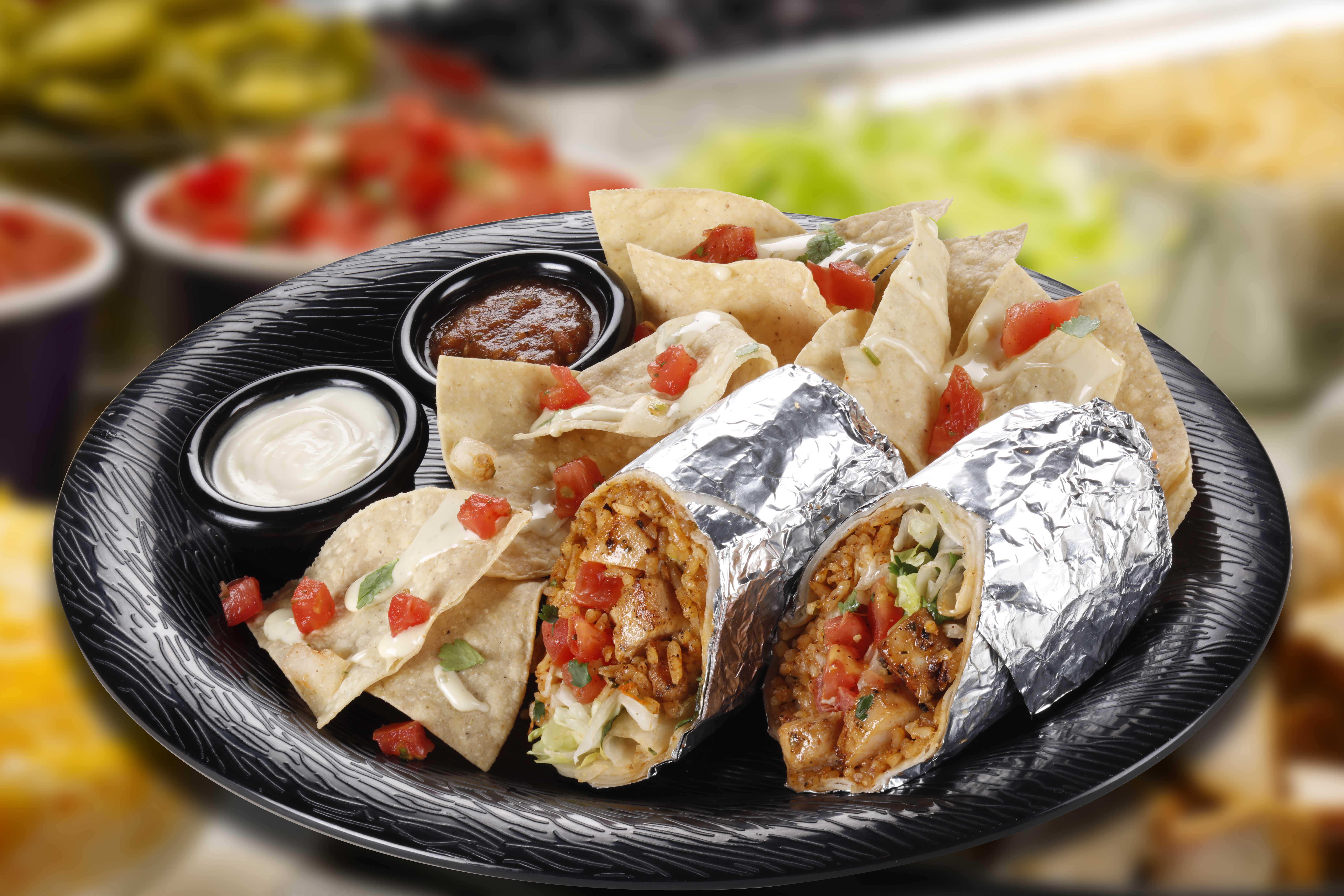 Tacos, burritos and nachos
Have an Easter feast
After a week of fish and seafood, you might be craving for some red meat.

Moe's Southwestern Grill at the 3rd level, Uptown Mall, Bonifacio Global City offers combo meals composed of tacos, burritos and nachos; as well as solo orders of chicken and pork dishes, pizzas and enchiladas. Guests can now enjoy all these dishes in a full service, casual dining concept, with no queuing needed.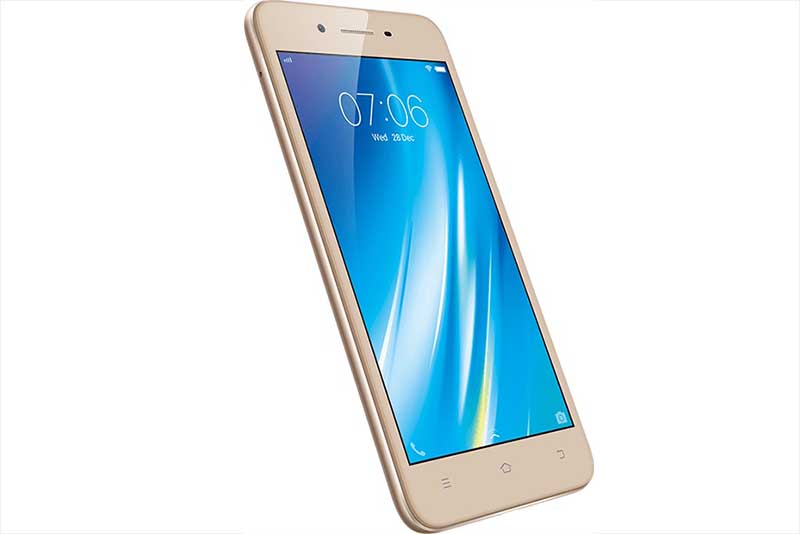 Vivo Y53
Capture every detail of life's precious moments
Filipinos are known to treasure life's milestones and moments, no matter how big or small, through photographs.

Equipped with an eight-megapixel camera, Vivo's new Y53 model has a two-gigabyte random access memory and a 64-bit Qualcomm Snapdragon CPU, good for running games and other applications. It also has a smart screen flash, which automatically switches on in low-light conditions, making one's face look brighter and more radiant in selfies.

— Deni Rose M. Afinidad-Bernardo