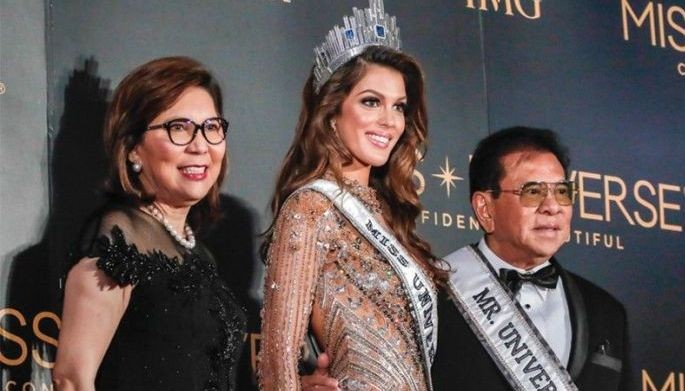 Tourism Secretary Wanda Teo, newly crowned Miss Universe Iris Mittenaere from France and businessman Chavit Singson, a patron of the Philippines' hosting of the pageant.
Philstar.com/Efigenio Toledo IV
Tourism chief: Philippines runaway winner in Miss Universe
MANILA, Philippines — Tourism Secretary Wanda Teo declared the Philippines as the "runaway" winner in the recently-concluded Miss Universe pageant following its successful hosting of the prestigious beauty competition as she congratulated the new Miss Universe, Iris Mittenaere, for winning the crown.
The tourism secretary in a press statement also extended her invitation to foreigners to come to the Philippines, so they can "reaffirm that when you are with Filipinos, you are with family."
Teo said that hosting the event allowed the Philippines to showcase its islands, food, and people on the news and on social media these past few weeks.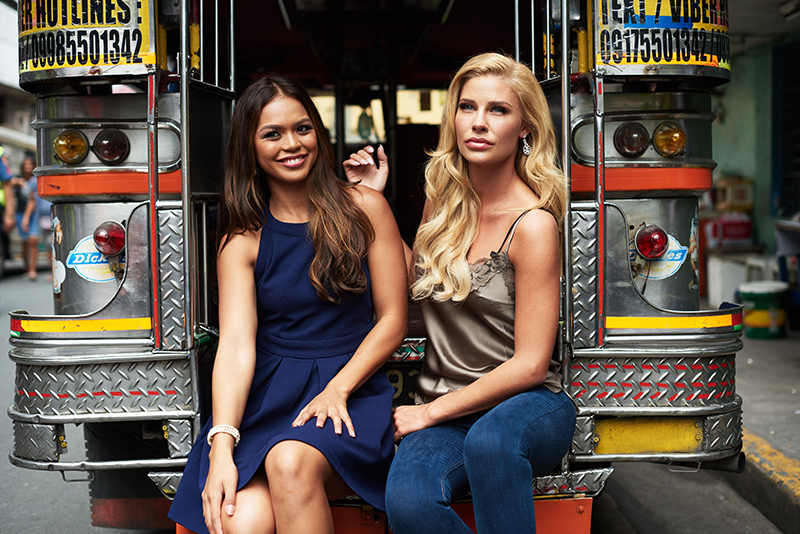 Miss Universe Guam Muñeka Joy Cruz Taisipic and Miss Universe Denmark Christina Mikkelsen at a photoshoot held at Chinatown in Manila for the 65th Miss Universe Competition on January 15, 2017 in Chinatown, Philippines. MUO/WME IMG Collection/Benjamin Askinas
"The world now knows how beautiful our islands are, how delectable our cuisines are, and how friendly and warm Filipinos are- just ask the Miss Universe candidates themselves," Teo said.
Teo added that what the candidates experienced during their brief stay in the country—some of the country's top destinations, "balut," and Bohol Chocolate Hills—are just some of what the Philippines' more than 7,000 islands could offer.
The triumph of Miss France in this year's edition of Miss Universe is also the Philippines' success as the host nation, according to her.
"We join the millions of people watching from more than 190 countries worldwide in celebration over Miss Mittenaere's success" Teo said. She added: "And we are very proud and grateful that the Philippines became an important part in her journey to the Miss Universe crown."
Whether the Philippines will reap from the hosting with increased foreign investments and tourist arrivals, however, is yet to be seen.