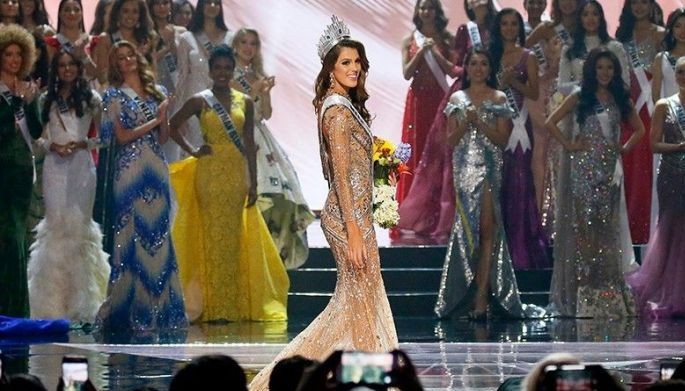 Iris Mittenaere of France walks down the ramp shortly after being proclaimed the Miss Universe 2016 in coronation Monday, Jan. 30, 2017, at the Mall of Asia in Pasay City, Philippines.
Miss Universe Press/Tom Starkweather
French ambassador congratulates new Miss Universe
MANILA, Philippines — The French ambassador to the Philippines expressed his country's pride after Miss France Iris Mittenaere won the Miss Universe crown in its 65th edition held in Manila.
"We are very proud that Miss France Iris Mittenaere has been crowned Miss Universe 2016," French Ambassador Thierry Mathou said in a statement.
The ambassador added that the pageant celebrated the beauty, intelligence and character of women from all over the world.
Malthou harped on the symbolic importance of Mittenaere's crowning which happened in the year when the Philippines and France will mark the 70th anniversary of the establishment of diplomatic ties between the two countries.
"To witness Pia Wutzbach pass the crown to Iris Mittenaere was truly a beautiful moment that represents the friendship between our nations and our common quest for excellence," Malthou said.
Mathou also congratulated other contestants in the competition.
Mittenaere was crowned Miss Universe 2016 on Monday morning. She bested participants from 85 countries including Miss Philippines Maxine Medina.