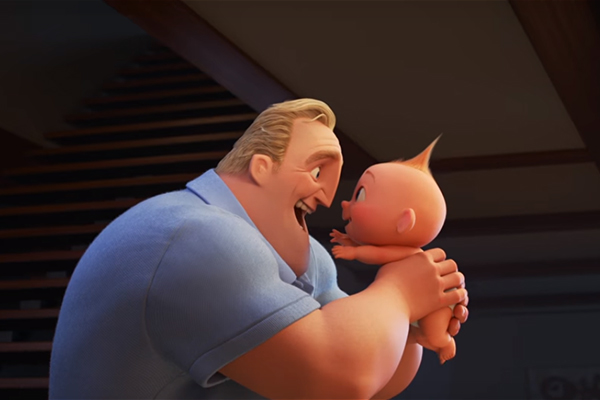 Disney-Pixar released the teaser on Saturday, 13 years after we were first introduced to Bob and Helen Parr, aka Mr. Incredible and Elastigirl, and their family of "supers." YouTube/Screengrab
First 'Incredibles 2' teaser shows off Jack-Jack's powers
(philstar.com) - November 19, 2017 - 5:07am
MANILA, Philippines — A teaser trailer of the "Incredibles 2" is finally out and it reveals the superpowers of baby Jack-Jack.
Disney-Pixar released the teaser on Saturday, 13 years after we were first introduced to Bob and Helen Parr, aka Mr. Incredible and Elastigirl, and their family of "supers."
The teaser takes off after the events of the first film with an ecstatic Mr. Incredible holding his youngest son Jack-Jack upon finding out he also has superpowers.
Some of the unveiled powers of the youngest Parr was phasing or the ability to pass through objects, pyrokinesis and laser vision.
But what other powers does this "super" child prodigy have? And how dangerous is it to have a superpowered baby?
"Incredibles 2" opens in theaters on June 15, 2018.
Watch the teaser trailer below.
— Mikas Matsuzawa