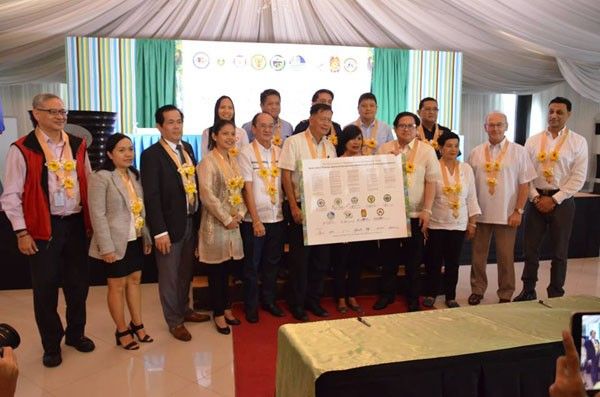 Representatives different provinces and agencies who signed a memorandum of agreement for the protection of Verde Island Passage.
Facebook/Palakat Batangas City, released
LGUs, agencies form network to protect Verde Island Passage
MANILA, Philippines — Provinces and national agencies signed a memorandum of agreement to create a network to protect marine biodiversity in the Verde Island Passage.
On March 29, representatives from the provinces of Batangas, Marinduque, Romblon, Oriental Mindoro and Occidental Mindoro as well as representatives from Department of Environment and Natural Resources, Bureau of Fisheries and Aquatic Resources, Philippine National Police and the Philippine Coast Guard signed the MOA at Hotel Pontefino in Batangas City.
The coalition also includes the UN Development Program.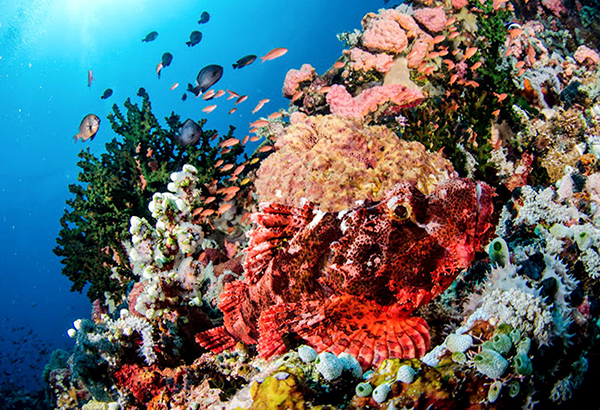 Scorpion fish and beautiful corals in Verde Island. Boogs Rosales, file
The project, called the Verde Island Passage Marine Protected Area Network and Law Enforcement Network, aims to streamline the steps the provinces and agencies will take to protect the passage, which covers ore than 1.14 million hectares between the provinces.
The Verde Island Passage is an area rich in marine life which includes many threatened species, and has been dubbed the "Center of the Center of Marine Shorefish Biodiversity," according to Conservation International - Philippines. Shorefish are fish that do not live in deep sea areas.
The area is threatened by small-scale and commercial fishing in the area, which is also used for shipping and tourism.