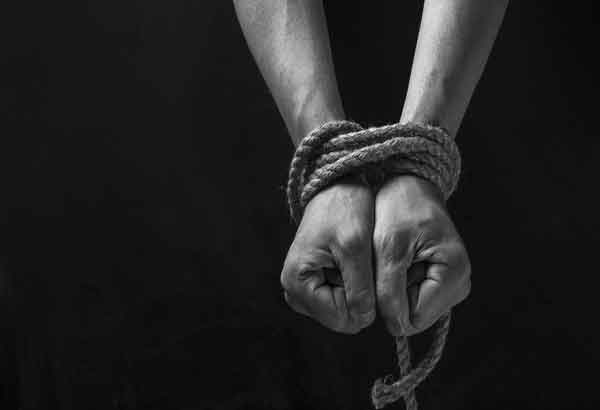 Combined security forces launched an extensive search to track down the son of Labason town Mayor Eddie Quimbo kidnapped two days ago.
Search on for town mayor son abducted in Zamboanga del Norte
Roel Pareño
(philstar.com) - September 8, 2017 - 8:47am
ZAMBOANGA CITY, Philippines — Combined security forces launched ground, sea and air surveillance to track down the son of a town mayor abducted in Zamboanga del Norte two days ago, according to a senior military official.
The victim, identified as Jelster Ed Tiu Quimbo and his kidnappers were believed to be holed out in a coastal area in Zamboanga del Norte, said Rear Admiral Rene Medina, commander of the Naval Forces Western Mindanao and the newly formed Anti-Kidnapping Task Force by the Western Mindanao Command.
Quimbo, 28, a businessman and son of Labason town Mayor Eddie Quimbo, was abducted Wednesday night in the town proper by six unidentified gunmen who escaped by the sea.
Medina said they have already a lead on the possible location of the victim as combined navy, marines, army and police forces were combing the areas of several towns such as Sibuco, Sirawai, Siocon and Baliguian, also known as Triple S-B in Zamboanga del Norte.
Medina said the army troops and the combat police forces were searching the terrain while the Naval Special Operations Group and marines were tracking the coastal areas.
The naval commander said they believe that the kidnappers and their captive have not yet exited the area.
"We have mobilized our air and ground assets in tracking down the suspects and rescue of the victim," Medina said.
He said all their available water assets have been deployed, backed by the AgustaWestland attack helicopter, in providing intelligence surveillance reconnaissance.
The Wesmincom created the Anti-Kidnapping Task Force, spearheaded by Medina, to respond to kidnapping incidents.
Wesmincom chief Lt. Gen. Carlito Galvez Jr., in a statement, said he directed Medina to immediately deploy all assets available for the conduct of search and rescue operations along the waters of Zamboanga-Basilan-Sulu-Tawi-Tawi areas.
Chief Superintendent Billy Beltran, director of Police Regional Office 9, said the family of the victim have not yet received any contact or demand from Quimbo's kidnappers.