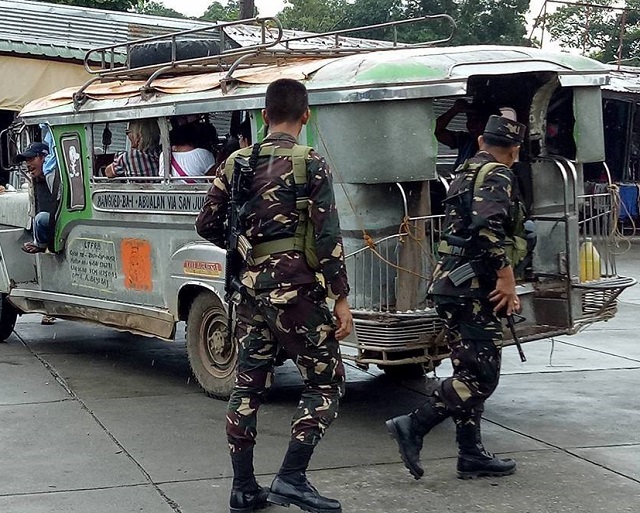 Members of the Army's 24th Infantry Battalion deployed in Bangued, Abra. 24IB Facebook page, released
NPA claims attack on remote Abra CAFGU detachment
BAGUIO CITY, Philippines — Communist guerrillas attacked a detachment of the Civilian Armed Forces Geographical Unit in remote Bucloc town in Abra Wednesday afternoon.
Diego Wadagan, spokesperson of the Abra-based Agustin Begnalen Command of the NPA, said it was the unit's contribution to the NPA national command's order to launch more tactical offensives against the government and likewise.
He said it was also punishment of the Philippine Army's 24th Infantry Battalion and the militia for their alleged "blood debts" to them and to Abrenians.
Rebels approached the detachment of the CAFGU at Barangay Labaan, fired at its occupants then withdrew, added Wadagan.
Wadagan claimed among the "blood debts" of the soldiers and militiamen whom they attacked was the alleged bombing of communities last year affecting the lives of the villages and their agricultural production.
Wadagan claimed that the detachment is inside the village, a violation of International Humanitarian Law.