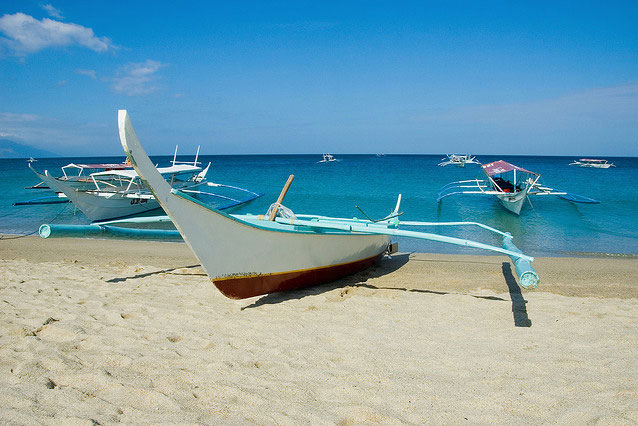 Boats at a Puerto Galera beach. Josh Bousel, file
Puerto Galera councilor, son shot dead in front of their house
(philstar.com) - October 4, 2017 - 12:00am
MANILA, Philippines — A councilor of a resort town in Mindoro and his son were killed by motorcycle gunmen on Tuesday.
According to a
Romblon News Network
report, Melchor Arago, 52, of Puerto Galera in Oriental Mindoro was killed along with his 15-year-old son Kenneth in front of their house.
Chief Superintendent Imelda Tolentino of the Police Information Office for MIMAROPA said Arago was killed instantly. Kenneth also sustained multiple gunshot wounds.
Witnesses said the councilor was in his car in front of his house when the gunmen opened fire. His son came out as the gunmen were riding away and was shot as they escaped.
The Puerto Galera Municipal Police Station have yet to identify suspects in the shooting but are already invetigating the killing. They have also launched a manhunt for the killers.