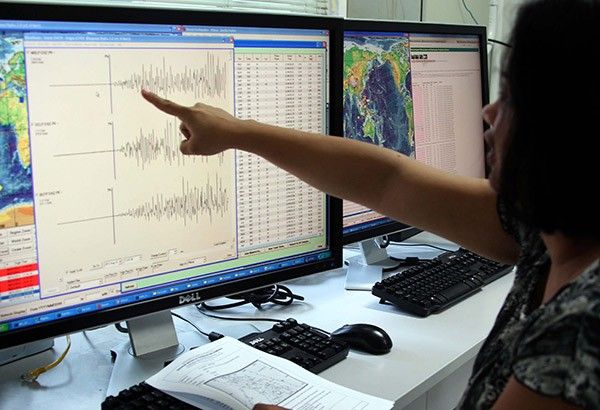 State seismologists have repeatedly warned the public that the West Valley Fault is ripe for movement.
File
5 smartphone apps that warn users of quakes
MANILA, Philippines — Smartphones can now be used as earthquake detectors through the use of apps that can retrieve shaking information quickly.
Several apps are now available on iOS and Android which enables smartphones to become personal earthquake detectors.
MyShake
In February 2016, the University of California, Berkeley built an Android app that analyzes information from the accelerometer in smartphones to determine whether motion that's detected is an earthquake. The app then sends a notification to other users in the network that may feel the earthquake next. It can detect quakes of up to magnitude 5 or greater within 10 kilometers.
Earthquake Alert!
One of the most popular seismic activity monitoring app for Android is Earthquake Alert! which records the latest quakes in the world as recorded by the United States Geological Survey (USGS). It allows users to turn on alerts and push notifications for earthquakes. Users can filter quakes by their intensity, distance or time.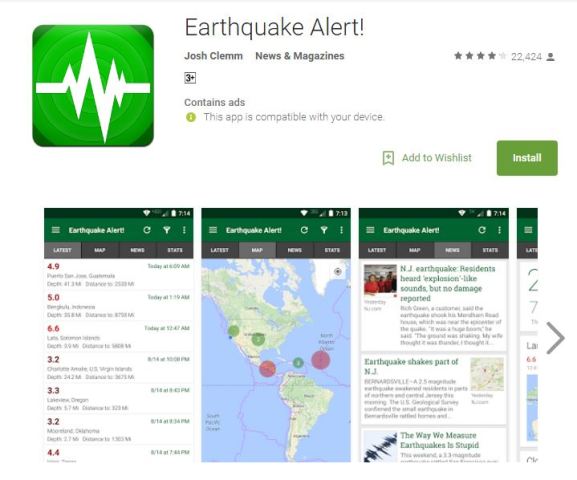 Earthquake Monitor
For iOS users, Earthquake Monitor gives alerts based on an earthquake's magnitude and distance from the user's current location. It allows users to browse the latest earthquakes from around the world based on real-time date from the USGS. The app displays the most recent magnitude 3 or above earthquake that occurred worldwide in the past 24 hours.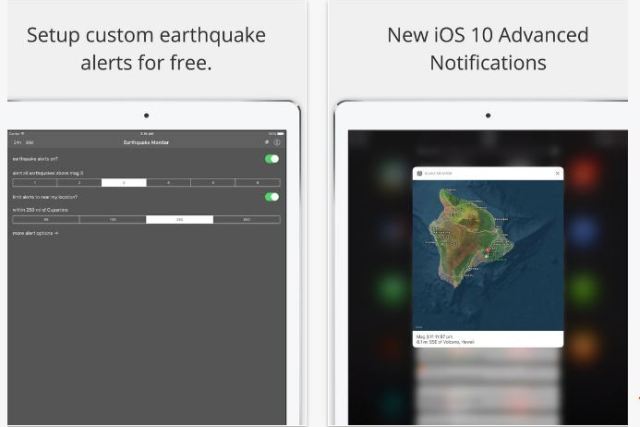 Earthquake Tsunami Pro
Earthquake Tsunami Pro, available on iOS, provides information on tsunami and earthquake risk, as well as the level of the risk for tsunamis and magnitude of the quake. The app has sound alerts for instant warnings in addition to the standard push notifications.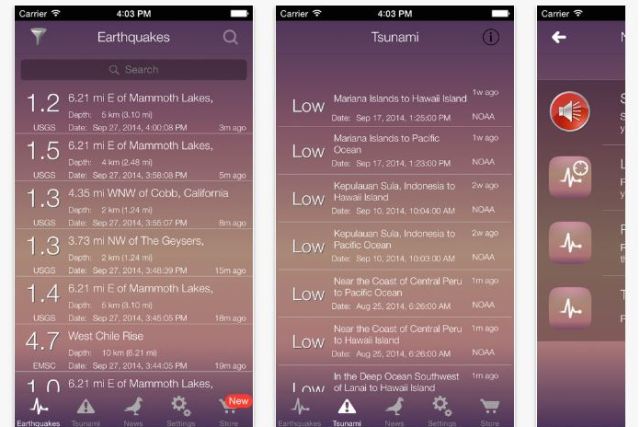 Earthquake! Lite
Available on iOS, Earthquake! is an app based on 18 earthquake data sources including the USGS, EU Mediterranean Earthquake Centre, China Earthquake Center, Japan Meteorological Agency, the Philippine Institute of Volcanology and Seismology (Phivolcs), among others. The app allows users to search earthquakes that occurred in the past. Real-time push notification is available for earthquakes over magnitude-4.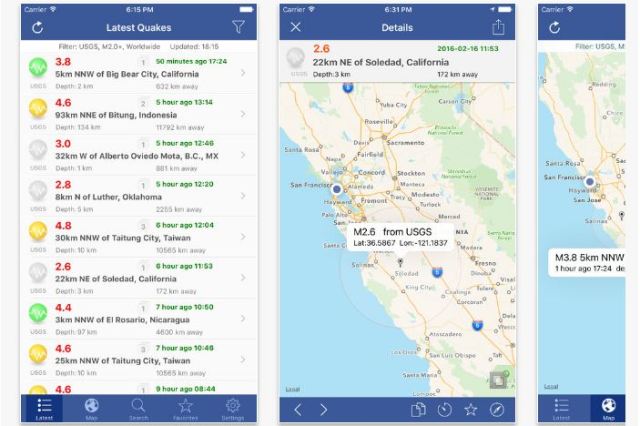 Phivolcs has warned residents of Metro Manila and nearby provinces that they should prepare for the "Big One," a magnitude-7.2 earthquake that will be generated by the West Valley Fault. State seismologists have repeatedly warned that the fault is ripe for movement.
The 100-kilometer fault traverses parts of Bulacan through Quezon City, Marikina, Makati, Pasig, Taguig and Muntinlupa in Metro Manila; San Pedro, Biñan, Sta. Rosa, Cabuyao and Calamba in Laguna; and Carmona, General Mariano Alvarez and Silang in Cavite.