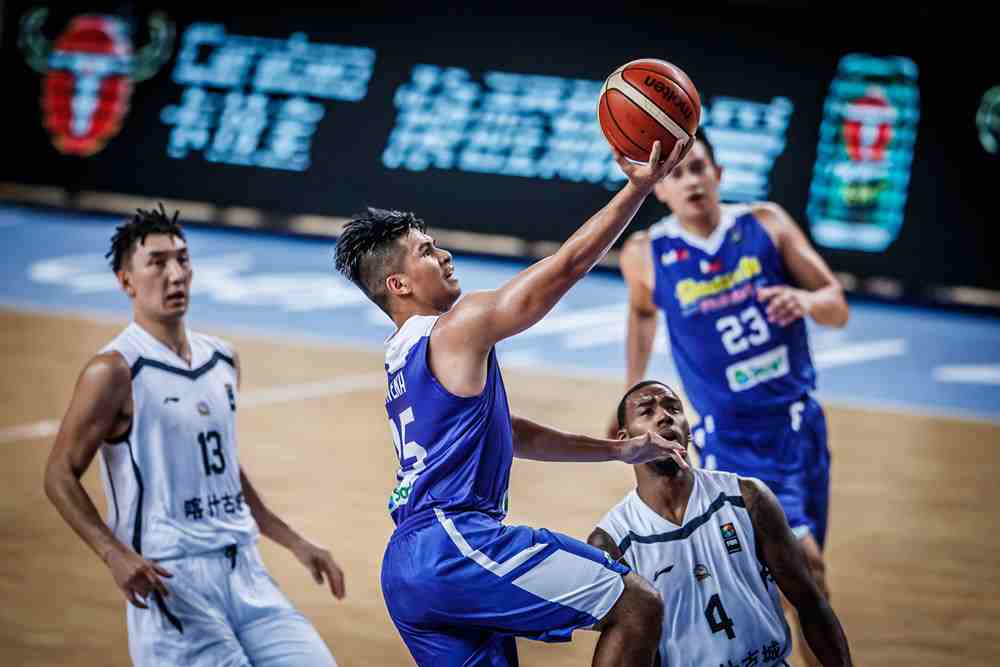 Chooks-to-Go Pilipinas' Kiefer Ravena soars for a basket against China Kashgar in the quarterfinals of the FIBA Asia Champions Cup in Chenzhou, China | FIBA Photo
Chooks Pilipinas yields to China Kashgar, ends Champions Cup bid
MANILA, Philippines – Chooks-to-Go Pilipinas crashed out of contention in the FIBA Asia Champions Cup after suffering a 70-86 blowout at the hands of defending champion China Kashgar, Thursday night in Chenzhou, China.

The Filipinos were simply outclassed by the Chinese in the quarterfinal phase of the club tournament. Kashgar leaned on their marksmanship to put Chooks in the backseat early in the game.

Darius Anthony Adams starred for the Chinese club with 23 points, nine boards and four dimes. Kashgar didn't even need naturalized center Andray Blatche to play for them as Mugedaer Xirelijiang and Changdong Yu stepped up big time, scoring 20 and 11, respectively.

Isaiah Austin and Kiefer Ravena paced the Filipinos with 16 points apiece, while Carl Bryan Cruz and Jett Manuel chimed in a combined 20. But their production weren't enough to turn the tide into their favor.

The Filipinos are currently holding 2-3 card in the tourney.

China Kashgar moves to the semis, taking on BC Astana of Kazakhstan, which Chooks defeated on opening day.

The Filipinos will face Shabab al Ahli of Dubai on Friday, a game that will determine their final spot in the skirmish.

The Scores:

CHINA KASHGAR 86 - Adams 23, Xi Re Li Jiang 20, Yu 11, Wang 8, Makan 7, Sun M 6, Li 4, Tang 3, Liu 2, Sun T 2.

CHOOKS-TO-GO PILIPINAS 70 - Austin 16, Ravena 16, Cruz 10, Manuel 10, Jose 5, Torres 5, Jero. Teng 4, Tamsi 2, Vosotros 2, Revilla 0, Jeri. Teng 0.

Quarters: 24-17, 45-39, 68-57, 86-70.