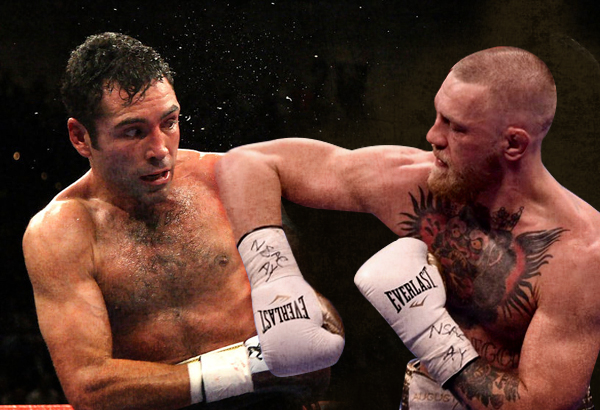 Oscar Dela Hoya is confident he can beat Conor McGregor in a match.
Dela Hoya says he can KO McGregor in 2 rounds
(philstar.com) - November 15, 2017 - 7:36am
MANILA, Philippines — Boxing great Oscar Dela Hoya said he's willing to come out of retirement to fight Conor McGregor, believing he can easily beat the UFC star.
"I'm faster than ever and stronger than ever. I know I can take out Conor McGregor in two rounds," Dela Hoya, now a boxing promoter leading Golden Boy Promotions, said in a radio show.
"Two rounds, that's all I need. That's all I'm going to say."
The retired Dela Hoya last saw action in 2008 in a delfating loss to Manny Pacquiao.
McGregor earlier this year fought Floyd Mayweather Jr. in what was dubbed as "The Biggest Fight in Combat Sports History." He was stopped by Mayweather in nine rounds.