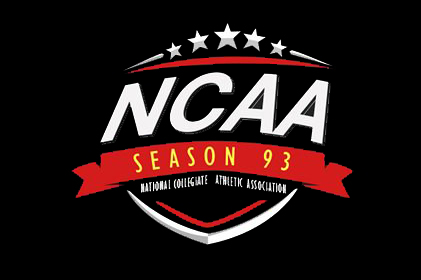 Lions seek to finish off Pirates
Joey Villar
(philstar.com) - November 15, 2017 - 7:43am
Games Thursday (November 16)
(Smart Araneta Coliseum)
1 p.m. – CSB-La Salle Greenhills vs Mapua (Jrs)
3:30 p.m. – San Beda vs LPU (Srs)
MANILA, Philippines – When coach Boyet Fernandez was officially re-appointed as coach of the San Beda Lions in January this year, the first thing he told his players was it will be a disappointment if they will not win the NCAA championship.
Exactly 10 months later, Fernandez and the Lions have one game to fulfill their destiny.
On the verge of extending their dynastic reign after seizing Game One, 94-87, Friday, the Lions will go for a series sweep against the Lyceum Pirates — which are still shaken after seeing their magical run of victories end at No. 18 — in Game Two of their best-of-three title duel in the 93rd NCAA basketball tournament at the Smart Araneta Coliseum.
San Beda, the defending champion, will shoot for its ninth title in the last 11 seasons and a league-best 21st overall.
And Fernandez knows the Lions are in a familiar place.
"I kept reminding my players what I told them the first time I talked them in my return last January and I'm happy they took it to heart and never really forgotten it," said Fernandez.
There was no doubt in Fernandez's mind that their path will end up where he originally intended it to — a championship.
Never mind that the Pirates swept their way straight to the finals and handed the Lions their only two defeats.
"There was no doubt in my mind and my heart that if we keep the faith and continue to improve and work harder, we will have a chance of winning it," he said.
And it took a Robert Bolick explosion and the reemergence of PBA-bound Davon Potts to light that fire again for a San Beda team that has made it to the finals the last 11 years.
Bolick poured in nine of his team's last 11 points in the final 1.28 minutes that he highlighted with a booming triple and a free throw late to help the Lions claw their way out of a 12-point deficit in the third quarter.
Potts, for his part, came alive after being silenced the whole season and drained four 3-pointers.
He also drained pressure-packed charities in the stretch to help San Beda escape.
As for LPU, it took one game to turn it from a heavy favorite to underdogs.
LPU mentor Topex Robinson, however, prefers it that way.
"I guess we're the underdogs now," said Robinson, whose team's performance this season has registered many firsts after LPU's mediocre first six seasons when its best finish was sixth place twice.
Robinson said he is optimistic his players will fight back.
"The good thing about this series, you have to win two games to win the championship. And hopefully, we'll get one first," he said.
In juniors' play, St. Benilde-La Salle-Greenhills likewise go for the jugular as it tackles reigning titlist Mapua at 1 p.m.
The Junior Blazers stunned everyone by bringing down the Robins, 74-68, in the series opener and a win today would seal the former their very first high school crown.