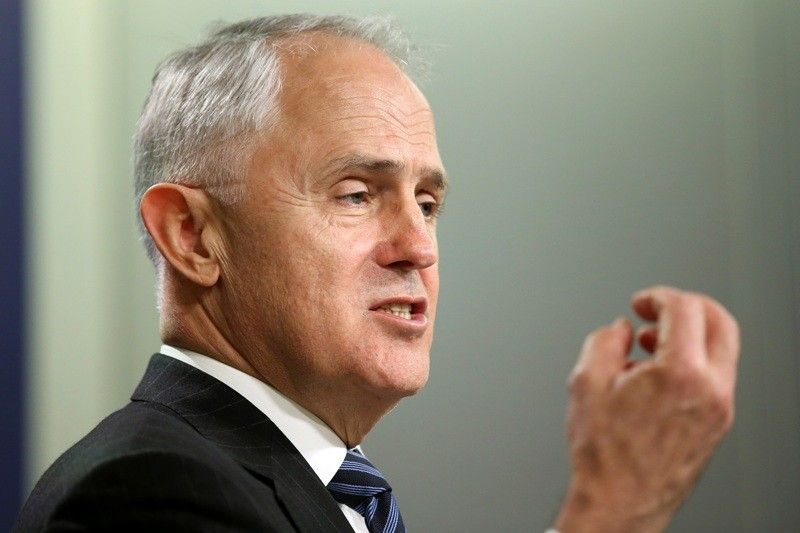 In this Aug. 10, 2016 photo, Australian Prime Minister Malcolm Turnbull addresses the media from the government offices in Sydney. Turnbull said Tuesday, April 18, 2017, that the country will scrap a temporary visa for skilled foreign workers, arguing that Australians must be given priority for Australian jobs.
AP/Rick Rycroft
Australia to raise English language standard for citizenship
(Associated Press) - April 20, 2017 - 8:31am
CANBERRA, Australia — Australia plans to tighten its citizenship rules to require higher English language skills, longer residency and evidence of integration such as a job.
Prime Minister Malcolm Turnbull said on Thursday the new citizenship test will reflect Australian values instead of the current multiple-choice format.
Budding Australian citizens will have to be competent English-language speakers and have been permanent residents for at least four years. Currently a permanent resident can become a citizen after one year.
Immigration Minister Peter Dutton says there will be greater police checks on citizenship applicants and perpetrators of domestic violence should be disqualified.
Applicants would have to show the steps they had taken to integrate into and contribute to the Australian community.