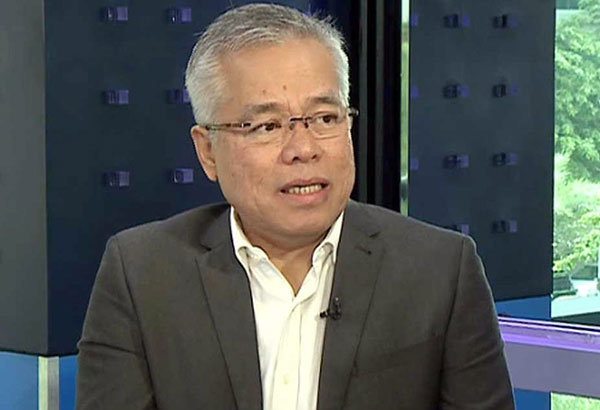 Trade Secretary Ramon Lopez has defended the fairness and legality of a recently issued department administrative order (DAO) on cement importation currently being attacked by importers. File
Lopez defends new rules on cement imports
(The Philippine Star) - July 23, 2017 - 4:00pm
MANILA, Philippines - Trade Secretary Ramon Lopez has defended the fairness and legality of a recently issued department administrative order (DAO) on cement importation currently being attacked by importers.
Lopez told The STAR the two tier approval implemented under DAO 17-02 is "legal and non-discriminatory," contrary to what is being claimed by cement importers.
"The only reason post import standard is being done is only to ensure consumer protection. This is being done in other countries. We need to protect consumers from possible substandard imported cement. Lives can be endangered if substandard cement gets into the market," Lopez said.
The new DAO, which was issued last February, requires the application of the Philippine Standards licenses on foreign producers of cement imports and import commodity clearance (ICC) on cement imports, as well as setting a required minimum paid capitalization of P20 million for all the cement importers to weed out fly by night importers.
Cement importers, however, complain the DAO brings about unequal treatment between them and cement manufacturers operating integrated cement plants in the country which import cement, as it is only the cement importers who are required to secure an ICC.
The importers likewise fear that such order would result to a domestic cement cartel.
Two cement importers have already asked the Regional Trial Court of Makati to issue a temporary restraining order to stop the implementation of the DAO.
In his agency's defense, Lopez said cement manufacturers which would import cement are not required to secure an ICC as they are classified as "low-risk," therefore likely to ensure product quality and would not risk brand reputation.
He said this is in contrast to importers who may not account for the quality and vouch for the brand of cement products they supply.
"The new department administrative order has been subjected to more consultations that paved the way to a revision to consider a longer transition period. It is a simple product standard testing process that was added as a post-import requirement to ensure at all times standard compliant cement products for the protection of consumers," Lopez said.
Lopez said that while the policy of liberalized trade is being followed, the DTI also has to be more careful and conduct standard testing for materials that can endanger lives of consumers.
Aside from cement, he said another product for which quality standards must always be ensured is steel.
"Thus the move to do post import test of product standards compliance. The one on steel is still undergoing review. We do not want to be accused of allowing substandard cement and steel bars in the market," Lopez said.