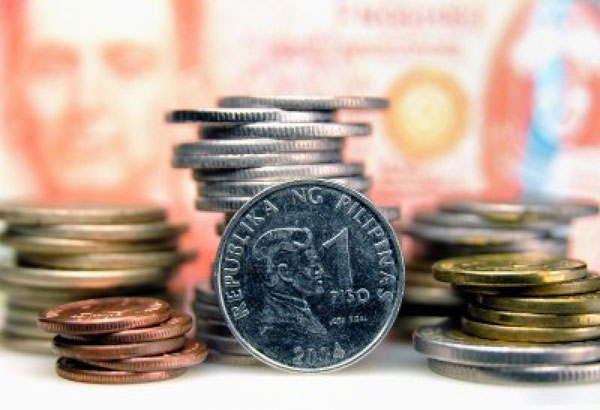 The investment bank has revised its US dollar – peso targets to 51 to $1 instead of 49.5 to $1 in three months and to 52 to $1 instead of 50.5 to $1 in 12 months. File
Peso weakening to 52:$1 in a year — Credit Suisse
MANILA, Philippines - Credit Suisse sees the Philippine peso weakening further to 52 to $1 over the next 12 months as the country is expected to book its first current account (CA) deficit in 14 years amid surging imports.
The investment bank has revised its US dollar – peso targets to 51 to $1 instead of 49.5 to $1 in three months and to 52 to $1 instead of 50.5 to $1 in 12 months.
Credit Suisse said it has underestimated the extent of peso weakness in the past month despite its bearish view on the local currency this year.
"The pace of depreciation should be more gradual in the coming months," it added.
The peso is the worst performing currency in the region as it flirted anew with the 51 to $1 level before closing at 50.98 to $1, 18.5 centavos weaker than Thursday's close of 50.795 to $1.
"We recommend adding US dollar-Philippine peso longs on pullbacks rather than chasing the rally. We think the worst of the trust fund outflows that accelerated from Q4 2016 until June is probably over and this impact on peso should diminish," Credit Suisse said.
The Bangko Sentral ng Pilipinas now expects the country to book a CA deficit of $600 million instead of a surplus of $800 million this year amid surging imports of capital equipment and raw materials in support of the improving economy.
"Nonetheless, we believe the Philippines' current account deficit and the dovish shift in the BSP's tone imply persistent pressure for Philippine peso to weaken," it said.
The BSP's removal of access of trust funds to its deposit facilities has unleashed P520 billion of liquidity from BSP's balance sheet since the fourth quarter of 2016 to the second quarter of this year.
"We think some of these funds were rotated into foreign assets, causing the peso to weaken," Credit Suisse said.
The investment bank said the liquidity stock at BSP would stabilize in the next several months, and as such this source of drag on local currency should also start to diminish.
In the fourth quarter, the BSP's 'dovishness' would be bearish for the peso, the investment bank said.
Credit Suisse sees the BSP keeping rates untouched but may likely slash the reserve requirement ratio between 50 basis points to as much as 100 basis points releasing P37 to P75 billion worth of liquidity into the financial system.
According to Credit Suisse, the BSP likely shelled out $1.2 billion in June to control the depreciation of the peso.