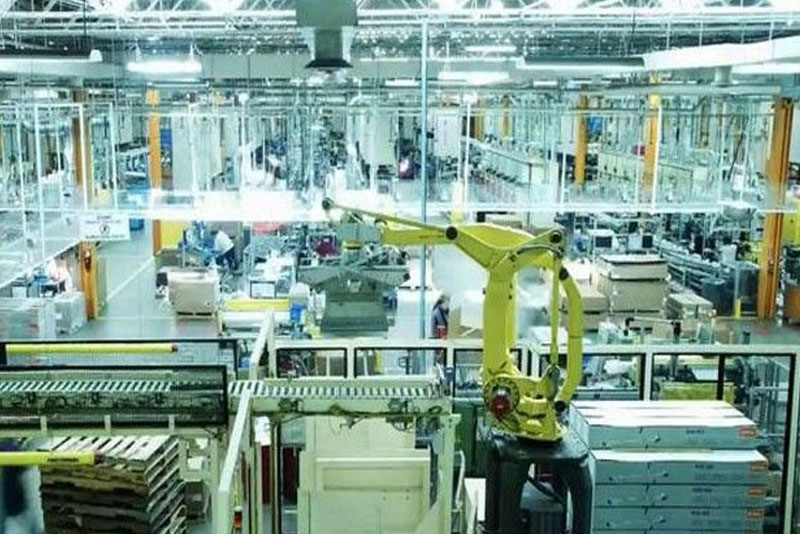 Factory output in terms of volume grew 8.1 percent in June, slower than the 9.8 percent growth in June 2016. In terms of value, manufacturing output likewise grew at a slower pace of 5.1 percent in June, down from 9.8 percent in the comparative period last year. File
Factory output growth slows in June
MANILA, Philippines - Increased production of construction-related and export products enabled the domestic manufacturing sector to sustain growth in June, although at a slower pace than last year, the National Economic and Development Authority (NEDA) said.
Factory output in terms of volume grew 8.1 percent in June, slower than the 9.8 percent growth in June 2016. In terms of value, manufacturing output likewise grew at a slower pace of 5.1 percent in June, down from 9.8 percent in the comparative period last year.
Output growth was driven by increased production of goods for construction (basic metals, fabricated metal products, and non-metallic mineral products), exports (leather products and footwear), food, transport equipment and petroleum products.
In the first six months of 2017, the manufacturing sector grew an average 10 percent, higher than the nine percent average growth last year due to sustained domestic and external demand.
NEDA said growth was backed by increased production of food, basic metals, transport equipment, fabricated metal products, non-metallic mineral products, and export-oriented products.
Socioeconomic Planning Secretary Ernesto Pernia said growth in the manufacturing sector is expected to be sustained in the second semester because of good indicators for consumption.
"Looking ahead, the outlook for the manufacturing sector remains optimistic on the back of favorable domestic conditions such as stable inflation rate, robust economic demand, increased investments and business confidence," he said.
He cautioned, however, against domestic and internal risks to the sector's growth which include disturbances to business activities during the rainy season, planned interest rate hikes in the US and inward-looking trade policies of major economies.
To sustain growth, Pernia emphasized the need to expand production capacity and to encourage the entry of new firms to stabilize the prices of goods.
"For this, the government is doing its part in terms of infrastructure investments and streamlining government procedures to reduce the cost of doing business in the Philippines," he said.