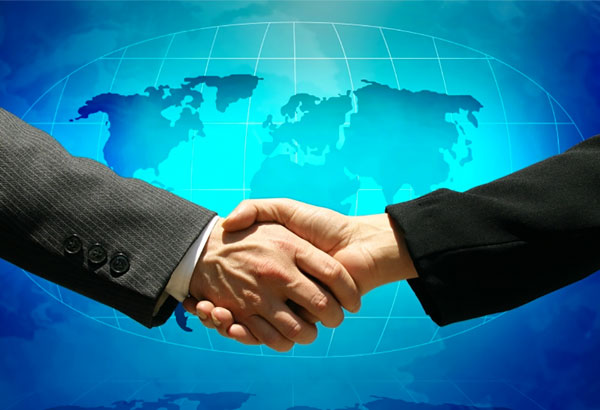 2018 ASEAN Business Outlook Survey published by the American Chamber of Commerce in Singapore and the US Chamber of Commerce showed 26 percent of American business executives polled in the country said the current administration is "very ineffective" in boosting business confidence and promoting investment, while another 26 percent said it is "slightly ineffective." File
Government ineffective in boosting confidence, say US execs
(The Philippine Star) - September 12, 2017 - 4:00pm
MANILA, Philippines — A majority of American business executives in the country are not impressed with the effectivity of the current administration in boosting business confidence and promoting investment, citing dissatisfaction on tax structure, corruption and lack of new government incentives.
The 2018 ASEAN Business Outlook Survey published by the American Chamber of Commerce in Singapore and the US Chamber of Commerce showed 26 percent of American business executives polled in the country said the current administration is "very ineffective" in boosting business confidence and promoting investment, while another 26 percent said it is "slightly ineffective."
Meanwhile, 33 percent remained neutral, with only four percent saying it is "very effective" and 11 percent answering "slightly effective."
Tax structure received the lowest satisfaction rate among investors as far as aspects of the business environment are concerned with 15 percent.
This was followed by lack of corruption and new business incentives offered by the government with only 19 percent of respondents indicating their satisfaction.
Availability of trained personnel and low cost labor, meanwhile, received high levels of satisfaction among American investors at 81 percent and 74 percent, respectively.
Respondents reported dissatisfaction with government agencies such as the Bureau of Customs (52 percent) and Bureau of Internal Revenue (52 percent).
However, 44 percent of American executives in the country still see the overall business environment in the Philippines as "improving." Some 41 percent said it is about the same, while 15 percent said it is "deteriorating."
American investors are also not seeing the Philippines as their priority investment and trade destination in the region at present.
With US companies look at expanding opportunities in ASEAN, only 22 percent chose the Philippines as an expansion location outside of the country where they currently operate in.
Vietnam topped the list at 34 percent, followed by Myanmar (29 percent), Indonesia (29 percent) Thailand (26 percent), Cambodia (23 percent), and Among the American firms already operating in the Philippines, 70 percent said they have plans to expand, while none showed intentions to contract.
Majority or 67 percent of these firms expect profits to be higher this year compared to 2016, while 85 percent see increased profits in 2018.
With the new US administration placing less focus on multilateral trade agreements in favor of bilateral trade agreements, surveyed executives also pointed to Vietnam (56 percent), Indonesia (50 percent) and Thailand (46 percent) as the most attractive potential bilateral free trade agreement (FTA) partners.
Executives also pointed to non-ASEAN countries such as Japan (41 percent) and India (40 percent) as desirable FTA options while the Philippines was chosen by 23 percent of the respondents.
"ASEAN economies continue to grow in importance to US companies in terms of worldwide revenues, levels of trade and investment and profits. While the survey measures sentiment and expectations, outcomes prove that US companies have taken advantage of the opportunities the region offers," the report said.