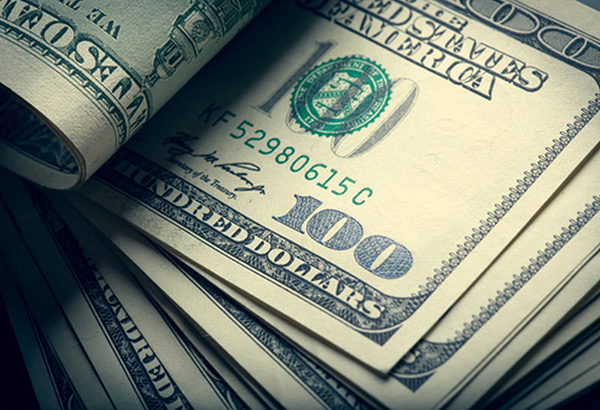 The Philippines raised $500 million worth of fresh 25-year global bonds and successfully switched $1.5 billion of previously issued bonds in January this year. File
Government plans to raise $1 B from global bonds in 2018
MANILA, Philippines — The government is planning to raise $1 billion from global bonds in 2018 to help finance its projects next year, the Bureau of the Treasury (BTr) said yesterday.
Treasury data showed the programmed borrowing is more than halved the $2.2 billion scheduled this year.
The Philippines raised $500 million worth of fresh 25-year global bonds and successfully switched $1.5 billion of previously issued bonds in January this year.
National Treasurer Rosalia de Leon said the volume for sovereign bonds was adjusted downwards as a consequence of the substantial increase in project and program loans next year.
She pointed out the government is maintaining an 80:20 borrowing mix, with the bulk coming from domestic lenders and 20 percent from foreign sources.
"We programmed this because we're looking at an 80:20 borrowing mix. Otherwise, if we increase the volume, it will exceed 20 percent because project loans are already high," De Leon said.
Global bonds form part of the government's foreign financing, together with project loans and program loans from multilateral agencies.
Program loans, for their part, will increrase more than twice to $1.65 billion in 2018 from $849.4 million programmed this year.
Project loans will likewise rise to $805 million from the $606 million ceiling set this 2017.
Foreign financing for 2018 will reach $3.456 billion or about P176.26 billion, corresponding to 20 percent of the P888.06-billion debt ceiling set next year. Domestic credit will take up the remaining 80 percent, at P711.8 billion.
De Leon said the jump in program and project loans next year would be brought about by the increased requirement for infrastructure development, as well as the incoming loans from the Chinese and Japanese governments.
"Since we're doing more infrastructure projects and taking advantage of the China-Japan loans, our project loans are higher next year. And we see that there would also be quicker disbursements because infrastructure spending will accelerate," she said.
The Duterte administration is planning to embark on a massive public spending program to accelerate infrastructure development and invest in human capital development in the country.
To achieve this, the government has adopted an expansionary fiscal policy, raising its budget deficit ceiling from two percent to three percent over the medium term.
The BTr is tasked to borrow from local and foreign creditors to plug the budget deficit and, at the same time, pay maturing debt.
As of end-June this year, the government has already borrowed P505.76 billion, up 66.26 percent from the P304.18 billion recorded in the same period last year.
Meanwhile, outstanding debt as of end-July stood at P6.39 trillion.