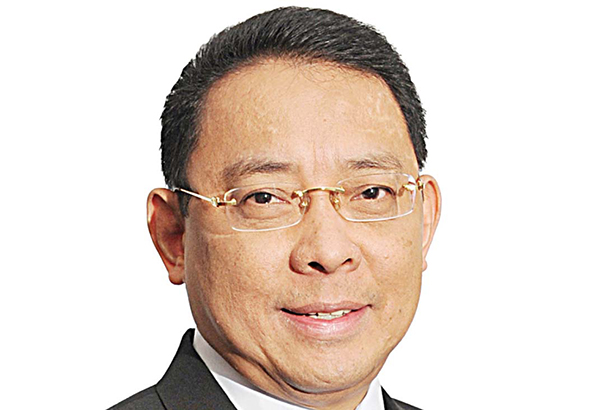 BSP officer-in-charge Diwa Guinigundo said the growth potential of the Philippines has gone up compared to previous years as the economy has become more productive, particularly in terms of capital productivity. File
BSP allays fears of overheating
MANILA, Philippines — The Bangko Sentral ng Pilipinas (BSP) said fears of overheating due to strong credit and liquidity growth remain unfounded amid the country's sound macroeconomic fundamentals.
BSP officer-in-charge Diwa Guinigundo said the growth potential of the Philippines has gone up compared to previous years as the economy has become more productive, particularly in terms of capital productivity.
"If you establish an analogy between growth and balloon, the balloon has grown. Even if you pump in more water or air, it can accommodate. It has a bigger capacity to do that without going into capacity constraint," he said.
Guinigundo issued the clarification after Moody's Investor Service flagged emerging capacity constraints such as labor shortages in certain sectors that could push up inflation.
"I don't know where that observation is really coming from because the numbers are quite clear. We have been enjoying an increase in economic growth against a backdrop of stable prices," he added.
He explained the labor market economics in the Philippines continue to be favorable amid the favorable demographic factors, with the young population and others joining the formal sector.
Aside from Moody's, other debt watchers such as Fitch Ratings, multilateral lender International Monetary Fund (IMF) as well as investment banks led by DBS Bank Ltd of Singapore warned the Philippines was showing some signs of overheating.
The country's gross domestic product growth improved to 6.5 percent in the second quarter from 6.4 percent in the first quarter, bringing the average growth to 6.4 percent in the first half of the year.
On the other hand, inflation averaged 3.1 percent in the first eight months of the year despite kicking up to a three-month high of 3.1 percent in August from 2.8 percent in July due to rising food and non-food prices.
"When you are going into capacity constraint, the tell-tale signs are very clear. If you have capacity constraint then that should tell on your inflation. In other words, inflation should be surging but it is not," he said.
The BSP has set an inflation target of between two and four percent from 2017 to 2019. The central bank's Monetary Board sees inflation averaging 3.2 percent in 2017 and 2018 before tapering off to three percent in 2019.
Furthermore, the BSP deputy governor said bank lending grew 19.2 percent while liquidity expanded 13.5 percent in July to support the country's growing economy.
"Credit is rising no doubt because the economy is also expanding. You need credit and you need more liquidity to finance economic growth," Guinigundo said.
According to Guinigundo, authorities continue to use some parameters to check whether credit growth is reaching serious proportions.
"Based on the parameters that we are using, we are far from those thresholds that should tell us that we are nearing serious proportion or a point where one can say that there is over extension of credit or overheating," he added.
He said the movement of the peso against the US dollar is consistent with the economic fundamentals of the country.
Although the local currency has depreciated by more than two percent this year, he explained the peso has appreciated by 0.9 percent over the past 10 years.