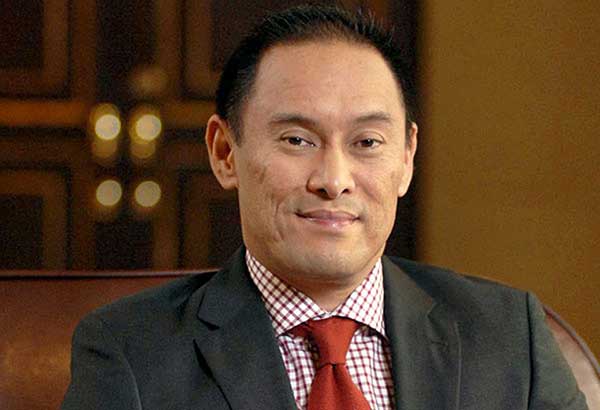 MANILA, Philippines — Lucio Tan Jr., the son and namesake of taipan Lucio Tan, said his group is out to change the telecommunications landscape in the Philippines through its newly acquired Philippine Telegraph & Telephone Corp. (PT&T), stressing that the environment has so much room to grow and improve.
The younger Tan, or "Bong" as he is known in the business community, is part of PT&T's new controlling shareholder Menlo Capital, together with mining mogul Salvador "Buddy" Zamora and businessman Benjamin Bitanga.
Tan, among the country's younger and innovative tycoons, said there is a need to improve the telecommunications environment in the country.
"In the Philippines, you cannot even download a song… straight without interruption," he told The STAR in an interview at Century Park.
"So I just feel that we need to improve our telecommunications network in the Philippines. There are too many drop-calls. Your MBPS often goes down to one. Sometimes zero. PT&T wants to be a game changer. We want significant improvements in customer experience – increase data speed, reduce congestion and enhance coverage," he said.
However, he said PT&T is not looking to be a third telco player in the industry which is dominated by the two giants – Ayala-led Globe Telecom and Manuel V. Pangilinan's PLDT.
"It will saturate things. We're not going to be a third player but a conduit that will give them advantages and unlock the Gordian knot here so that everybody benefits. The consumers will be happier," Tan said.
Tan is not prepared to disclose how PT&T would work with the two existing telco players in the country but assured that it's a "win, win, win," solution.
"I can give them a very good win-win-win situation. It's a 110 percent win-win-win solution for the 110-million population, which, if they agree to, will improve the entire network and benefit all consumers. I cannot disclose yet what it is but I will approach them, and if their mission is service to the people, they will agree to my win-win-win solution," Tan said.
The end goal is to dramatically improve efficiency and bring a faster network to the consumers, he said.
Tan, a Civil Engineering graduate from the University of California, Davis said he likes to formulate solutions to problematic situations. He was known during his student years as "Mr. Solution."
As head of Tanduay Distillers Inc., one of the companies in Lucio Tan's vast empire, the younger Tan is credited for not only turning around Tanduay to its highest profitable year in 2016 -- P908 million or more than double the P422 million in 2015 – but also for making it an environment friendly firm with its globally recognized bioethanol plant.
He turned it around by implementing sustainable practices in all its operations, underscored by its Clean Development Mechanism project with Mitsubishi Corp, its multi-awarded liquid fertilization program and a solar power plant inside a distillery.
Tanduay was a recipient of the Green Apple Award in London, the first distillery to receive such a distinction, Tan said.
The younger Tan is a maverick in the environmental field, supporting projects such as mangroves rehabilitation in Boracay Island, bioethanol and CO2 plants and also rubber plantations and he believes that such innovative ways of resolving problems will also be useful in the telecommunications industry.
Thus, he said, his planned "win, win, win solution" could benefit consumers, the country and telco players.