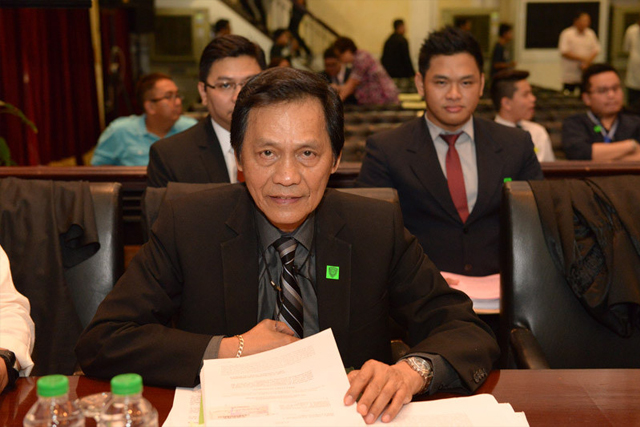 There is no plan yet to increase the monthly contribution of members of the Social Security System as the state fund is still studying the impact of the proposal, Social Security Commission chairman Amado Valdez said yesterday. SC PIO/Released, File
SSS contribution hike last option, says chair
MANILA, Philippines — There is no plan yet to increase the monthly contribution of members of the Social Security System as the state fund is still studying the impact of the proposal, Social Security Commission chairman Amado Valdez said yesterday.
Valdez issued the statement yesterday, contradicting SSS president and chief executive officer Emmanuel Dooc's earlier pronouncement that the state fund is planning to hike members' contributions by 2018.
Furthermore, Valdez said the increase in the monthly contribution of SSS members is considered the "last option" among the measures to be undertaken to extend the actuarial life of the state pension fund.
"The contribution increase is our last option. However, should the institution be pushed to do such action, to secure the fund life of the SSS and for the benefit of our current and future members and pensioners, we would like to assure the public that the contribution rate increase will be at the minimum amount only," he said.
According to Valdez, the SSS is currently exploring other ways to generate income for the state pension fund.
"We are looking at various income-generating schemes including disposal of sub-optimal properties to maximize revenues from these real estate properties," he said.
Valdez earlier said the SSS is eyeing to invest in public-private partnership (PPP) projects in support of the Duterte administration's massive infrastructure program.
He said collection from members' contributions increased 9.62 percent to P78.64 billion in the first half.
SSS investment income also increased 12.27 percent during the same period, from P16.09 billion to P18.35 billion, Valdez said.
"We are looking at various income-generating schemes including disposal of sub-optimal properties to maximize revenues from these real estate properties," he said. – With Ding Cervantes