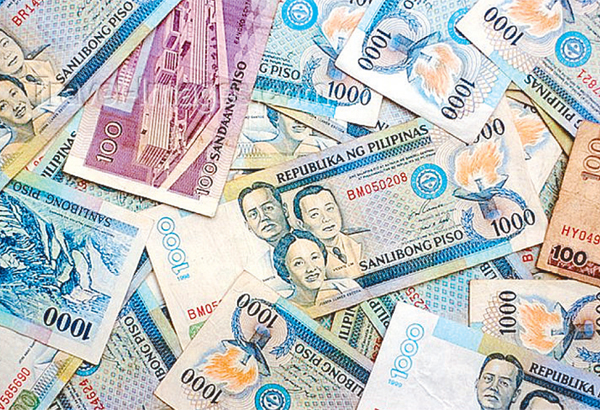 The Bangko Sentral ng Pilipinas (BSP) yesterday said it would penalize people found willfully defacing, mutilating, tearing, burning or destroying currency notes and coins. File
Defacing, destroying currency subject to stiff penalties
MANILA, Philippines — The Bangko Sentral ng Pilipinas (BSP) yesterday said it would penalize people found willfully defacing, mutilating, tearing, burning or destroying currency notes and coins.
The central bank issued the warning after it discovered a video of the burning of what appears to be Philippine banknotes.
The BSP said it is investigating the incident for appropriate action.
Pursuant to Presidential Decree 247, the BSP said any person found violating the law would be fined in the amount of not more than P20,000 and/or imprisoned for a period of not more than five years.
On the other hand, Section 50 of the New Central Bank Act of 1993 states that no person or entity, may put into circulation notes, coins or any other object or document, which in the opinion of the Monetary Board of the BSP might circulate as currency.
Likewise, the law also prohibits the reproduction or imitation of the facsimiles of Bangko Sentral notes without prior authority from the BSP.
According to the BSP, it is authorized to investigate, make arrests, conduct searches and seizures in accordance with law, for the purpose of maintaining the integrity of the currency.
"We wish to highlight that the general public should take pride in our Philippine banknotes that honor Filipinos who played significant roles at various moments of our nation's history as well as depict the country's world heritage sites and iconic natural wonders," the BSP said.
It pointed out Philippine banknotes remain a constant reminder of our ancestors' patriotism and bravery, as well as centuries of journey for a better future for our countrymen.
"The Bangko Sentral enjoins the cooperation of the public in our commitment in maintaining the integrity of the Philippine currency. Any act of desecration of our Philippine currency by mutilating, defacing or burning, should be reported to the nearest police or law enforcement agencies, for appropriate action," it said.