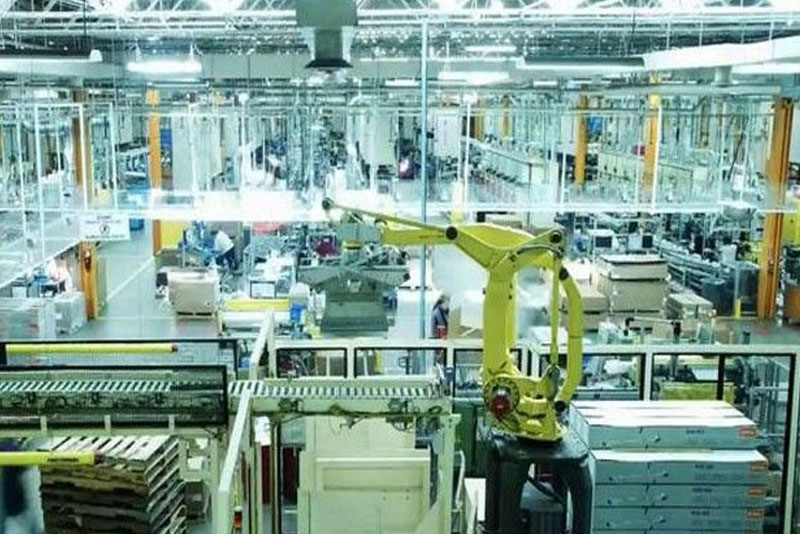 In Southeast Asia, the Philippines overtook Vietnam to lead the overall growth rankings, with its PMI picking up to a four-month high during October. File
Manufacturing posts solid growth in October
(philstar.com) - November 2, 2017 - 3:17am
MANILA, Philippines — Strengthened demand for Filipino manufactured goods propelled the solid growth of the domestic manufacturing sector in October, the latest reading of the Nikkei Philippines Manufacturing Purchasing Managers' Index showed.
The seasonally adjusted Nikkei Philippines Manufacturing PMI registered a sharp increase in October to 53.7 from September's 50.8.
A reading above 50 indicates economic expansion, while a reading below 50 points toward contraction, Nikkei explained.
The latest reading was well above the third quarter average, signaling a marked pick-up in the pace of improvement in operating conditions, Nikkei said.
Employment increases for first time in three months was also reported as additional manpower allowed firms to keep ahead of increased orders, it added.
"Anticipating greater demand, companies also built up stocks of inputs and finished goods, while increased staff numbers helped them keep on top of workloads. Strengthening client demand was accompanied by growing inflationary pressures while business confidence remained upbeat," Nikkei said.
"Higher demand failed to pressure operating capacity. On the contrary, backlogs of work continued to fall, stretching the sequence of declines to 20 months," it added.
In Southeast Asia, the Philippines overtook Vietnam to lead the overall growth rankings, with its PMI picking up to a four-month high during October. Vietnam slipped to second position as its rate of growth slowed to the weakest since May.
"After two months of marginal growth, there was a flurry of activity in the Philippines manufacturing sector at the start of the fourth quarter," said Bernard Aw, Principal Economist at IHS Markit, which compiled the survey.
"Demand for Filipino manufactured goods strengthened noticeably, with order book growth picking up to a five-month high. Greater demand lifted production volumes, which in turn prompted firms to hire more workers," Aw added.
Despite the improvements, Aw cautioned that the further weakening of the peso "poses a problem for manufacturers," especially those that rely on imported inputs for production.
"Input cost inflation picked up sharply, which led firms to raise prices in order to preserve profit margins," Aw said.
"Charges for Filipino goods increased at the fastest rate on record. This signals that inflationary pressures are building in the Philippines, suggesting that consumer inflation may trend above BSP's (Bangko Sentral ng Pilipinas) inflation expectations," he added.
"That will compel the central bank to consider tightening monetary policy as early as this year."
On October 25, the peso lost 23 centavos to close at an intraday low of 51.77 from the previous finish of 51.54 to $1. This was the weakest level of the peso since it closed at 51.87 to $1 on July 25, 2006.
According to BSP Governor Nestor Espenilla Jr., the central bank believes that "the peso is going to be generally stable over the medium term horizon."
"All of the fears and uncertainties in the world are reflected in the day to day volatility of the exchange rate. We allow it to reflect that because that is the reality the economy operates under. The BSP does tactical intervention to minimize volatility," he said last month.