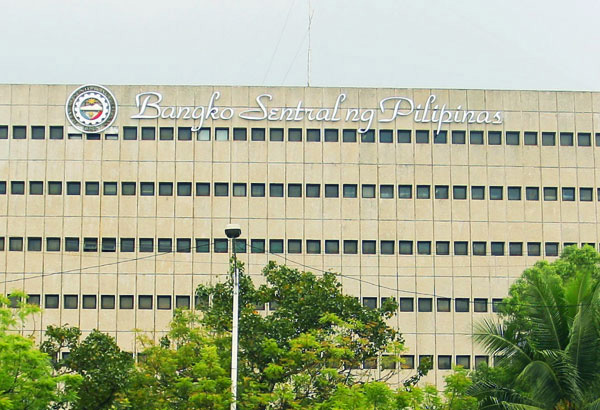 Eugenia Victorino, economist at ANZ Bank, said upside risks to inflation are becoming significant as adjustments to transport prices and the pending tax reform would add to the current demand-pull pressures on prices. File
BSP seen raising rates next year
MANILA, Philippines — Economists said they expect the Bangko Sentral ng Pilipinas (BSP) to raise interest rates next year as higher utility rates and oil prices, as well as the weak peso continue to put more pressure on consumer prices.
Eugenia Victorino, economist at ANZ Bank, said upside risks to inflation are becoming significant as adjustments to transport prices and the pending tax reform would add to the current demand-pull pressures on prices.
Credit growth is also rising at its fastest pace since end-2011, Victorino said.
"Considering these deepening imbalances in the economy, we stand by our view that policy tightening is necessary and expect policy rate hikes of 50 basis points in the first quarter of 2018," she said.
Victorino also cited the intensifying imbalances of high credit growth, excessive investment in the real estate sector and the deterioration of the current account.
BMI Research, on the other hand, sees the BSP's Monetary Board raising benchmark rates by 50 basis points over the coming months to prevent further peso weakness.
The research arm of the Fitch Group pointed out price pressures have been mounting and current interest rates are insufficient for an economy that is growing.
"The risk is that if interest rates are kept too low for too long, malinvestment may start to accumulate in the economy. We continue to expect the BSP to hike interest rates by 50 basis points over the coming months, as inflation continues to trend higher and as the US Fed remains on the path to interest rate normalization," BMI Research said.
ING Bank Manila senior economist Joey Cuyegkeng said higher prices could generate instability in inflation expectations and would require some tightening action from the BSP next year.
"We are in line with the consensus forecast of two 25-basis point rate hikes in 2018. We believe BSP may hike rates in the second and in the fourth quarter," he said.
Cuyegkeng said the ING has raised its inflation forecast to 3.7 percent for 2018.