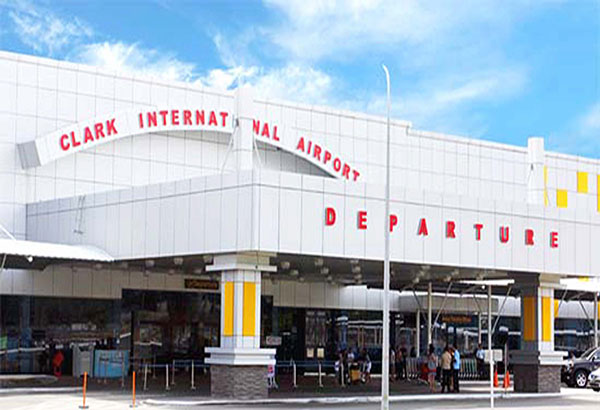 In a disclosure to the Philippine Stock Exchange (PSE) yesterday, Filinvest Development Corp. (FDC) and JG Summit Holdings Inc. said their consortium is ready to pour in P839 billion for the long-term development and operations of the Clark International Airport. File
FDC, JG Summit to bid for Clark airport development
MANILA, Philippines — Two powerhouse conglomerates have teamed up to bid for the long-term development of the Clark International Airport, touted as the Philippines next major gateway to the congested Ninoy Aquino International Airport.
In a disclosure to the Philippine Stock Exchange (PSE) yesterday, Filinvest Development Corp. (FDC) and JG Summit Holdings Inc. said their consortium is ready to pour in P839 billion for the long-term development and operations of the Clark International Airport.
They have submitted an unsolicited proposal to the Bases Conversion and Development Authority (BCDA) and the Department of Transportation (DOTr).
The consortium will also include the Changi Airports International (CAI), which will be the technical partner for the proposed development.
CAI, a wholly-owned subsidiary of Singapore airport operator Changi Airport Group, is a leading consultant in the global aviation market and has provided solutions for more than 50 airports in over 20 countries.
The proposal is different from the one earlier submitted by the group as it does not include the construction of the second terminal building, the consortium said.
It includes the operation and maintenance of the existing and new terminals under a joint venture with BCDA.
The consortium will expand airport facilities including terminals and runways, as well as operate and maintain the existing and new passenger terminals.
It also proposed to develop, operate and maintain the commercial assets of the Clark International Airport, which include facilities for general aviation and fixed- base operations, and real estate.
DOTr and BCDA have joined hands for the development of the airport, which was declared to be an alternate global gateway in the country.
Earlier this year, DOTr and BCDA commenced the bidding for the selection of the engineering, procurement and construction contractor for the Clark International Airport expansion (Phase 1).
According to reports, 12 local and foreign firms bought the bid documents. The deadline for submission of the bid documents is on Dec. 5 while the notice of award to the winning bidder has been set on Dec. 15.
According to the DOTr, the creation of a new, world-class passenger terminal in the airport is projected to add passenger capacity of eight million per year from the existing 4.2 million passengers per year, for a total of 12.2 million passengers per year.