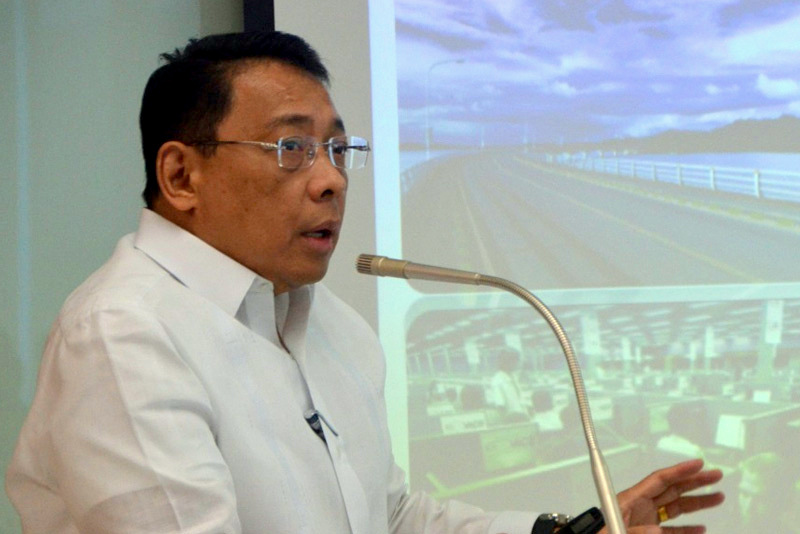 "Less bullishness for the next quarter is still part of the post holiday phenomenon. After the holiday season, we expect less business and more competition," BSP Deputy Governor Diwa Guinigundo said. File
Firms freeze expansion, hiring plans for Q1
MANILA, Philippines — More companies are putting on hold expansion plans as well as the hiring of additional workers for the first quarter of 2018 due to the post-Christmas holiday phenomenon as well as more intense competition, according to a survey conducted by the Bangko Sentral ng Pilipinas.
"Less bullishness for the next quarter is still part of the post holiday phenomenon. After the holiday season, we expect less business and more competition," BSP Deputy Governor Diwa Guinigundo said.
Rosabel Guerrero, director of the BSP's Department of Economic Statistics, said the employment outlook of the Business Expectation Survey for the fourth quarter declined to 24.7 percent from 27.3 percent in the previous quarter.
"This indicates that more firms will continue to hire new employees than those that indicated otherwise even as the number of firms with hiring intensions declined relative to a quarter ago," she said.
Likewise, she added the percentage of businesses with expansion plans in the industry sector for the first quarter of 2018 slipped to 31.1 percent from 32.8 percent.
The survey, she said, showed the outlook on expansion was weaker across industry sub-sectors.
"Employment outlook and industry expansion plans declined," Guerrero said.
The average capacity utilization in the industry and construction sectors was slightly lower at 76 percent for the fourth quarter from 76.7 percent in the third quarter.
She said the overall business confidence index for the first quarter of next year declined to 39.7 percent from 51.3 percent in the previous quarter.
The less positive outlook, she explained, was due mainly to the usual slowdown of demand after the holiday season, the lag in business transactions at the beginning of the year, stiffer business competition, concerns on the effect of the new excise tax rates to the automobile industry as well as higher inflation.
Respondents of the survey conducted from Oct. 2 to Nov. 20 see inflation averaging 3.1 percent in the fourth quarter and inching up to 3.2 percent in the first quarter, well within the two to four percent target set by the BSP.
"After the holiday season, you have to post holiday blues in the sense that business expectation is less bullish compared to the fourth quarter," he said.