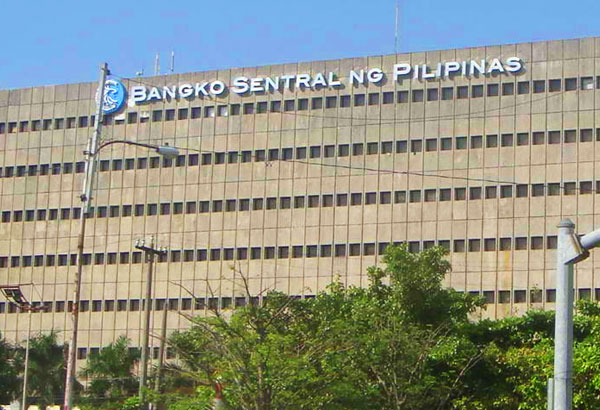 The BSP last raised interest rates by 25 basis points in September 2014. File
Nomura sees 4 BSP rate hikes next year
MANILA, Philippines — The Nomura Group expects the Bangko Sentral ng Pilipinas (BSP) to raise interest rates four times next year as it sees inflation exceeding the two to four percent target set by the government.
In its recent analysis titled "Asia in 2018: Stretching the sweet spot," Nomura revised its inflation forecast upwards to 4.3 percent instead of 3.9 percent next year, which would prompt the central bank to raise policy rates by 100 basis points.
"We think BSP will not be able to look through the risk of headline inflation breaching its target in 2018. As a result, we now expect BSP to hike its policy rate by a total 100 basis points to four percent at a rate of one 25 basis points hike per quarter," Nomura said.
The robust domestic demand and benign inflation environment has allowed the BSP's Monetary Board to keep an accommodative stance for the past three years to support the growing economy.
The BSP last raised interest rates by 25 basis points in September 2014.
"We think demand-side pressures are even stronger today than in 2014 and thus inflation expectations are also likely to accelerate amid supply-side increases from oil prices and tax reforms," Nomura said.
The upward revision in its inflation forecast for 2018 was based on an oil price assumption of $65 per barrel combined with the impact of the tax reform program as well as the output gap becoming more positive.
"Moreover, the risk of markets viewing BSP as behind the curve – particularly when other regional central banks are signaling normalization – may add to growing overheating concerns absent any policy action," it said.
Nomura also cited the warning issued by multilateral lender International Monetary Fund (IMF) that the "credit-to-gross domestic product (GDP) gap" is now approaching early warning levels.
"In this context, we think BSP could implement macroprudential measures, for example by targeting a reduction in bank exposures to mortgages," it said.
However, Nomura said these would have to be carefully balanced against
BSP's long-running objective to reduce the reserve requirement ratio (RRR) from the current high levels of 20 percent," Nomura said.
It explained any RRR changes would remain dependent upon the implementation of capital market reforms that would take time.
Latest data from the BSP showed credit growth eased to 19.9 percent in October from 21.1 percent in September.
Nomura also raised its GDP growth forecast to 6.9 percent instead of 6.8 percent next year from the projected 6.7 percent this year. In 2019, it sees the GDP rising further to 7.1 percent.
"A pick-up in global growth and the tech cycle, which looks like it can remain on an upswing longer than we initially anticipated, should supplement already strong domestic demand conditions," it said.
BSP Governor Nestor Espenilla Jr. has time and again fended off concerns of overheating as the potential of the economy has improved significantly.