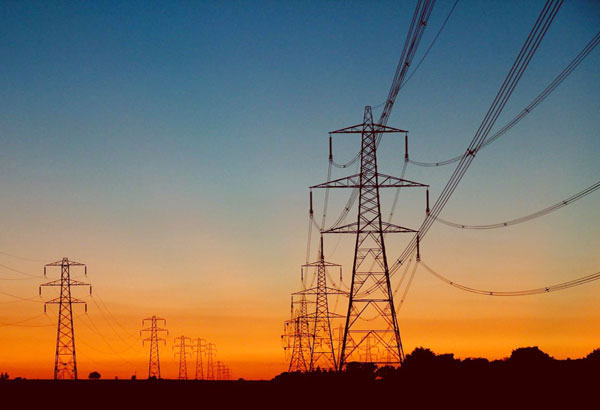 ERC spokesperson Floresinda Digal said the commission is preparing a Motion for Reconsideration as the court's decision may result to an increase in generation charge. File
ERC to appeal CA decision on spot market controversy
MANILA, Philippines — The Energy Regulatory Commission (ERC) will appeal the decision of the Court of Appeals to overturn the power regulator's order to void the sharp spike in spot market rates in November to December 2013.
ERC spokesperson Floresinda Digal said the commission is preparing a Motion for Reconsideration as the court's decision may result to an increase in generation charge.
"The ERC received the Decision of the Court Appeals and has until Dec. 12 to file a Motion for Reconsideration," she said.
In its decision, the Court of Appeals declared ERC's orders null and void and reinstated the prices for the November and December 2013 supply months in the wholesale electricity spot market (WESM) for Luzon.
The court said ERC's orders were "tainted wth factual errors and legal absurdities" since there was no credible basis to conclude that power generators withheld capacity during the period.
"Such erroneous act is basically akin to having a judge issuing a final sentence on a defendant even if the trial on the case is still ongoing…The ERC committed errors of fact and law in the exercise of its quasi-judicial functions which warrant the reversal of the assailed orders," read the decision penned by Associate Justice Socorro Inting.
In its March 2014 decision, the ERC said there was "market failure" in the WESM that had pushed rates by more than half of what was justified during the period.
During that time, the Malampaya project shut down its gas pipeline for maintenance from Nov. 11 to Dec. 10, leaving gas-fired power plants running on limited capacity and distribution utilities to source from WESM, the country's trading floor for electricity.
However, several market participants did not offer their available capacity to the market, totalling 2,035 megawatts in average capacity based on ERC's investigation.
Manila Electric Co.'s generation charge surged to P9.10 per kilowatt-hour in December 2013 and to P10.23 per kwh in January 2014.
The ERC's Investigating Unit (IU) said 12 power players withheld power supply, considered an anti-competitive behavior, during the period.
These 12 power players are state-run Power Sector Assets and Liabilities Management Corp. (PSALM), Pan-Asia Energy Holdings, ThermaMobile (TMO), CIP II Power Corp., Trans-Asia Power Corp., 1590 Bauang, AP Renewables, Udenna Management Resources Corp., Strategic Power, GNPower, SEM-Calaca and Manila Electric Co. (Meralco).
These 12 players, and six more power generators, filed motions against the ERC at the Court of Appeals.