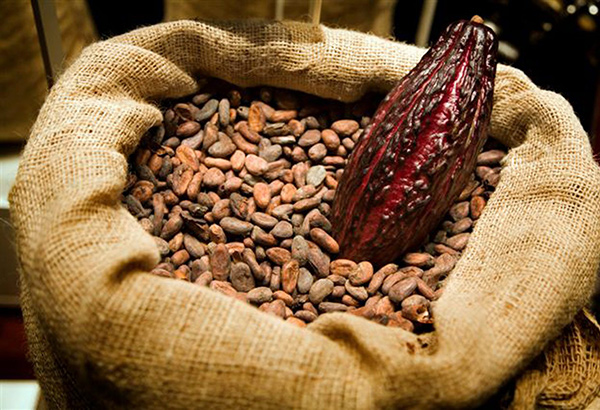 Government steps up drive to boost cacao output
MANILA, Philippines — The government is stepping up its efforts to boost the development of the local cacao industry to meet the growing demand in the country.
The Philippine Cacao Industry Development Council (PCIDC), through the Mindanao Cacao Link 2017, called for the collaboration and convergence of the public and private sectors to showcase latest scientific and market research developments for the benefit of the different players of the local cacao chain.
"The creation of the PCIDC in each region has been a big help in developing and strengthening the country's cacao industry because there is already a convergence of the public and private sectors," said Edwin Banquerigo, Department of Trade and Industry National Cacao Cluster coordinator.
The Philippines started practicing the industry clustering approach five years ago and had an average national production of 5,000 metric tons (MT) every year.
At present, the country's average production is 10,000 MT to 12,000 MT a year.
The current production, however, is still not enough to meet the local demand of 30,000 MT yearly.
The PCIDC continues to focus not just on the volume of production but on the quality of the produce through the conduct of regular training.
PCIDC chairperson Valente Turtur said one of the challenges in developing the industry is not just about financing or the transfer of technology but the attitude of the farmers.
"We are now trying to shift the mindset of everyone that they need to work hard as cacao farming is a source of income. We don't need to rely on everything from the government, we should also do our part," he said.
Mindanao, especially the Caraga region, has a huge potential for cacao production because of its strategic location and ideal weather condition.
Data showed that in 2015 Caraga produced 60 MT within a 1,252 hectare property.
Under the region's cacao industry roadmap 2017-2022, Caraga has a production target of 3,000 MT of dried fermented beans.
"With the concerted efforts of the council and the various government agencies involved, this target might just be achieved by next year," said Christopher Lindo, chairperson of the Caraga Cacao Industry Council.
The Department of Agriculture has committed to distribute a total of 1.5 million cacao planting materials as well as post-harvest facilities until the end of Duterte's term.
The world market has projected that cacao would be in demand for the production of cocoa butter and chocolate in the next five years.
It is also predicted that there would be a global shortage of one million metric tons (MT) of cacao by 2020.