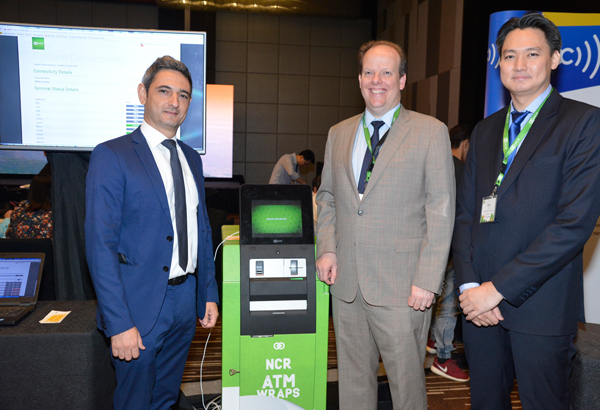 NCR unveils next-gen banking solutions
(philstar.com) - October 6, 2016 - 5:56pm
MANILA, Philippines – NCR Corporation (NYSE: NCR), a global leader in omni-channel solutions, has unveiled a new suite of integrated CxBanking solutions to help financial institutions in the Philippines improve speed of service, reduce downtime and enhance customer experience.
"Banks are under enormous pressure to innovate as customers demand amazing experiences when and where they want, and on a platform of their choice to interact with their bank," said Yiannos Papadopoulos, NCR vice president for Southeast Asia Pacific.
"This has led us to focus on the next generation of online and mobile services to complement traditional person-to-person interactions, creating an 'always available' 24/7 banking environment to ensure that banking customers have the flexibility and control in their hands to manage transactions wherever and however they choose," he added.
Innovative technologies that were just launched include the Cx110, first thin client automated teller machine, or ATM, to run with Kalpana creating a powerful hardware-software combination that revolutionizes self-service banking, a range of next-generation ATM's with deposit and recyling facilities viz. SelfServ 83, SelfServ 23, and SelfServ 27.
NCA Philippines country manager Carlo Cruz said these solutions help financial institutions to implement convenient customer-centric technology that provides exceptional customer experience across digital and physical channels.
"NCR continues to lead the ATM market in the Philippines with innovations that are critical to help financial institutions enhance customer experience, reduce operating costs and increase security," Cruz said.
"Consumers and businesses want quick and easy access to banking services. Through our SelfServ ATMs and innovative omni-channel solutions, financial institutions in the Philippines will not only be able to offer customers fast, reliable access to their bank accounts but also offer banking services beyond traditional banking hours," Cruz added.
NCR's CxBanking software allows financial institutions to transform their ATM and Branch and offer seamless banking experience across physical and digital banking channels.
Matthew Heap, NCR marketing director for Asia Pacific, noted that the software allows banks to engage and transact with consumers as well as manage this experience in a comprehensive manner supported by a robust enterprise application platform that easily integrates with existing bank infrastructure.
"Consumers want their banking experience to be digital, but also personal and NCR's innovative CxBanking solutions allow customers to conduct routine tasks and initial research at their own pace, and at any time they wish across the banking channel of their choice," Heap said.
"NCR's latest customer experience software platform helps to improve customer service, while simultaneously freeing bank staff to interact with customers on other complex, high-value banking services. Our solutions significantly improve service standards and give customers more flexibility to choose which transactions they want to conduct themselves, and which they prefer assistance with," he added.
Disclaimer: This a sponsored content is not covered by Philstar.com's editorial guidelines.