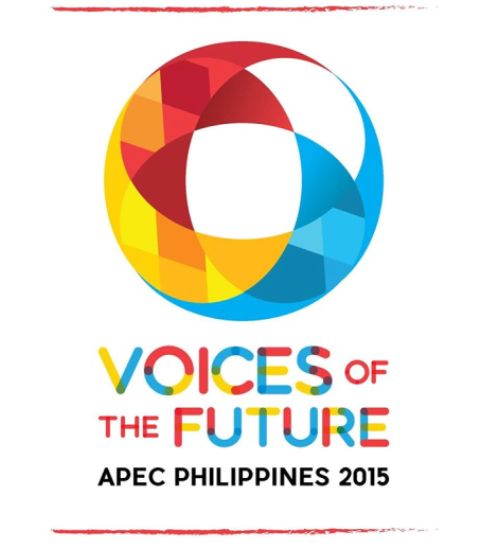 18 Filipino youth delegates and two educators will have the chance to participate in APEC Voices of the Future to engage in the dialogue and meet other delegates from 21 APEC communities participating this year's summit from November 12 to 19, 2015. APEC Voices of the Future of the Philippines, Facebook
APEC Voices of the Future seeks 20 Filipino participants
(philstar.com) - September 13, 2015 - 11:08pm
MANILA, Philippines - At this year's economic forum, 120 brilliant young delegates of the Asia-Pacific Economic Cooperation Voices of the Future Program (APEC VOF) will participate to learn and discuss solutions to the Asia Pacific region's key development issues such as economic growth. Since the Philippines is the host, 20 Filipino participants will get the chance to join APEC VOF.
Several alumni from the Philippines have volunteered to form a working committee to make APEC VOF more accessible to Filipinos and currently they are looking for 18 Filipino youth delegates and two educators to form the Philippine delegation for the program.
The 20 chosen Filipino participants will be given chances to ask questions and listen to discussion on economic growth, multilateral trade and regional integration together with 120 selected students and educators from 21 economies attending the APEC SME and CEO Summit from Nov. 12 to 19, 2015.
"I hope that our Filipino youth delegates will take this opportunity to ask questions, be inspired to explore what other economies can offer, and openly listen to ideas the others delegates will share," the working committee's Executive Director Christine Violago said.
With the theme "Building a Sustainable Future: Inclusive Growth, Resilience and Empowerment," delegates from the Philippines and other APEC countries will also visit several communities and businesses to learn creative ways they can adopt in achieving a sustainable environment.
The APEC VOC was launched in Kuala Lumpur in 1998 at the APEC Malaysia Summit, through the efforts of the APEC Voices Leadership Council and APEC Voices Secretariat in Singapore. Since then, it has continued to be an independent, self-sustaining youth leadership and educational diplomacy program.
"The Voices of the Future program has brought in youth leaders from all over the world to help provide the youth's perspective in addressing APEC's priorities" said APEC VOF alumna and co-chair Migel Estoque.
"Having attended the program last year, I realized it was a life-changing opportunity that not a lot of Filipinos are aware of. Yearly there is an average of 2-3 delegates from the Philippines while other delegations had 6 or more representatives. This year, we want to change that," she added.
Violago added that her APEC VOF experience in Singapore and Japan in 2009 and 2010, respectively, were memorable and provided for a great cultural exchange which prompted her to volunteer this year so she can share her experience to young people.
Filipino youth and educators may also have the opportunity to become delegates by sending application to APEC VOF which can be downloaded here: :https://apec2015ceosummit.ph/voices2015/
The registration fee is $995 and the deadline of submission is on or before Sept. 18, 2015. - Rosette Adel