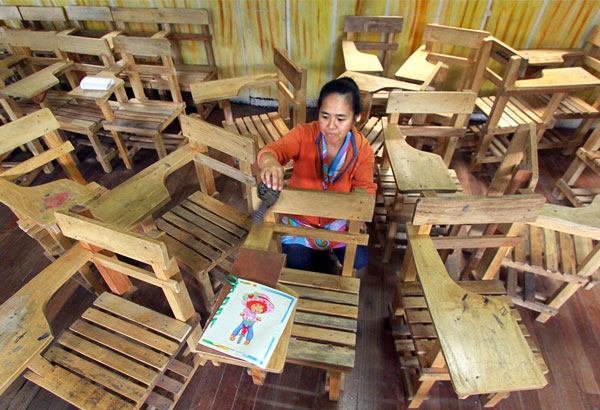 Department of Education joins the indigenous peoples nationwide in celebrating the International Day of the World's Indigenous Peoples on August 9. File Photo
DepEd celebrates World Indigenous People's Day
MANILA, Philippines – The Department of Education on Sunday said it is one with the indigenous peoples nationwide in celebrating the International Day of the World's Indigenous Peoples on August 9.
In celebrating the World Indigenous People's Day, DepEd said it is still determined with its commitment to provide access to an inclusive culture-based education to every indigenous learner in the country.
"Together with our indigenous communities, it renews its call to all education stakeholders to support the continuous transformation of our education system into one that truly recognizes and celebrates cultural diversity," DepEd said.
As DepEd also vows "that no child shall be left behind in education," it implements Indigenous Peoples Education (IPEd) Program to strengthen the capacity of the country's public schools and learning programs.
DepEd recently adopted the Indigenous People Education Curriculum Framework to engage with indigenous communities in contextualizing the K to 12 program curriculum based on their respective educational and social contexts.