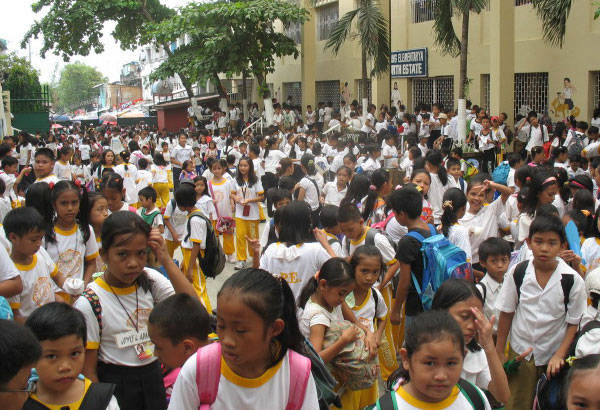 A group of private schools' group is suggesting that makeup classes be done during the semestral break as four more days without classes during the APEC summit on November.
Schools urged to hold makeup classes on semestral break
MANILA, Philippines - An official of a private schools' organization on Friday proposed that the make up classes be done during the semestral break in October in lieu of the four more days without classes due to the Asia-Pacific Economic Cooperation (APEC) summit.
Eleazardo Kasilag, president of the Federation of Associations of Private Schools and Administrators (Fapsa), said this scheme would allow students to observe All Saints' Day which falls on a Saturday.
"For the additional four days without classes due to APEC meeting on November 17 to 20 (Tuesday to Friday), I personally suggest to substitute the semester break which is slated weeks earlier on October 26 to October 30 (Monday to Friday)," Kasilag said in a statement.
He said his proposal will avoid schools from having classes on Saturdays.
"It will be 'katawa-tawa' to have five off-class days in October and another four days of holidays in November then, hold series of classes on Saturdays.
"Saturday classes are not well-attended and even teachers have to attend to lesson plans, household chores and give student well-deserved respite from week-long academics," Kasilag said.
He, however, said that some modifications may be done in the school calendar, considering that November is the start of the second semester and the enrollment schedule of schools with trimester set up has to be adjusted.
"But if this is announced soon, I do not see any problem there," he said.